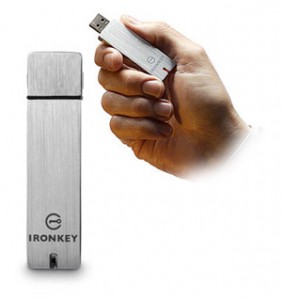 USB flash drives are everywhere these days because of their ease of use and handiness. People carry them to transfer their data from one computer to another, to stay up-to-date and to keep a safe backup of their important data. Therefore, it is much important to secure your flash drives from loss and theft.
Due to their small size, USB flash drives can easily be misplaced, lost, left behind or stolen and can become extremely agonizing if they contain sensitive data or confidential information.
According to a survey, approximately 22.5 million people carry portable devices and it has also been reported that more than one thousand devices get misplaced every week.
A rough estimate shows that the average cost of privacy breach from such incidences ranges from USD 100,000 to about USD 2.5 million, which without any doubt, emphasizes the importance of a secure USB flash drive.
USB Secure has solved this problem by letting you password protect all types of portable media including USB flash drives, thumb drives, pen drives, jump drives, memory cards and memory sticks. It provides complete security against any malicious program trying to access your data by means of a USB drive.
If you are looking for a way to password-protect your flash drive, USB Secure is an instant solution for you. Being a reliable security solution for your USB flash drives, memory cards and other storage devices, this patent pending security program does exactly what it says. It takes less space, extremely easy to use and 100% compatible with Windows platforms i.e. Windows 2000 / Windows XP / Windows Vista / Windows 7.0.
The program, once installed and executed, automatically detects USB drives and all such external storage devices currently plugged into your computer or laptop, and its Auto-play feature asks for the correct password to protect or unprotect your data.
USB Secure uses multiple layers of Patent Pending Protection to make your data completely secure and PC independent. It means you need not to install USB Secure at the other end to retrieve the protected data.
All your files and folders in secured USB drives remain protected even if your USB drive is stolen or lost. Furthermore, protected data is delete-proof and cannot be edited without correct password.
People who are using USB Secure said that it is one of its own kinds of programs. Because of its matchless features and unbreakable protection, you can have your devices with complete security and peace of mind.