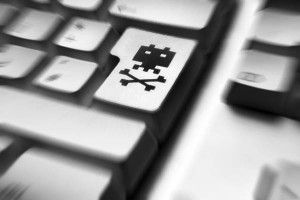 Castles are GREAT. They're big, strong and impenetrable. UNLESS, you leave the gate opened!
Your computer, just like castle, can be full of gates-big OPEN gates, which you probably need to shut, of course, to stay safe. These big opened gates are called Vulnerabilities. But the only difference is that YOU CAN'T SEE THEM.
Here's the bad news though. These unseen giant opened gates can be vividly seen by the drive-by downloaders.
They use them to get inside your computer. First they inject the bad code, right into your favorite website and then they climb up the stairways to your computer with zero difficulty.
Here, BAD code says BAD stuff. Stuff like Scary Internet Guys love to do. Chanting the SHOW ME THE VULNERABILITIES ON THIS COMPUTER incantation, they magically get hold of your secret website. You're now trapped to download the most scary internet stuff and after that… It's Easy.Stealing your contact details from your emails, your bank accounts details or even your personal identity is just a cinch. And you won't know anything until you get your bank statement in your hands.
You start reading it..!! Half way through it, okay you made all those expenses. You're totally okay with it. Skim it a bit down and. OMG, how in the world could that happen? Look at the size of the statement!! How're you going to pay for it?
Well, isn't it scary? I bet it is, when your half yearly salary won't be enough to pay your credit card bill off. Don't think avoiding using your favorite website could be a solution. Because it's not!
Bad stuff like this can be anywhere. Top 100 website in the world have all been infected with a bad code. All of them!
So, how do you stay safe?
Well, a quick answer is: STAY UPDATED AND STAY SECURE
Always remember, DO NOT, and I repeat DO NOT click on the ads and surveys you randomly come across while surfing the internet. They are misleading and will take you to the deceptive page or start the download automatically. And once it starts, you can't really do anything about it.
Furthermore, do not ignore the update pop ups your computer gives you every now and then. Listen to it! Whenever your computer asks to update, it does it to close the vulnerabilities and put a 'NO ENTRY' board to all the nasty guys planning to get inside your computers. One quick click and you're safe.
Next, get yourself some top notch security software like Folder Lock by NewSoftwares.net and keep your stuff securely encrypted.
And last but not the least, stay with use to find more about your computer's security and how to keep your confidential stuff safe from nasty internet guys.
Are Drive By Downloads Still Possible?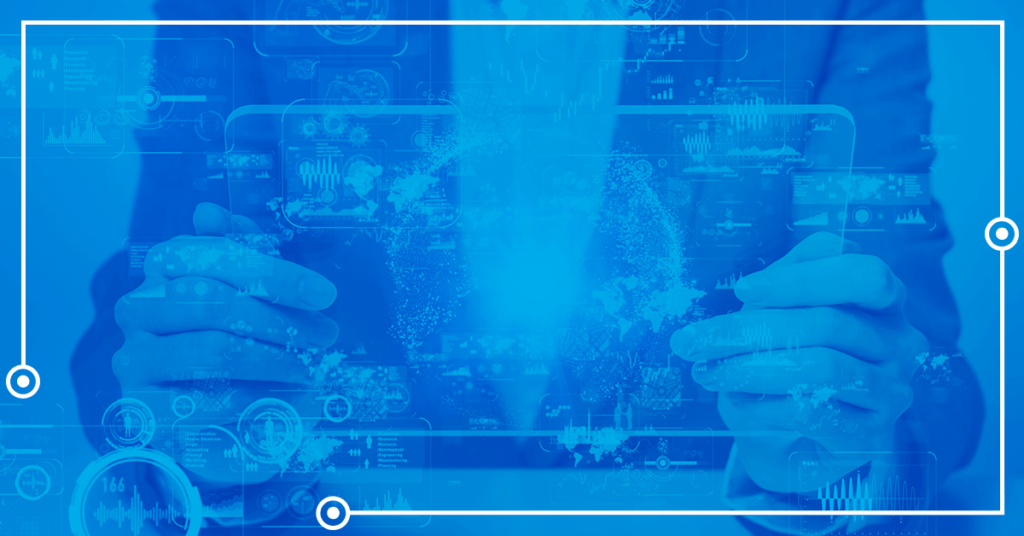 Yes, drive by downloads are still possible. Drive by downloads occur when a user visits a website and unknowingly downloads malicious software onto their computer. This type of attack is still a threat, especially with the rise of mobile devices, which are less secure than traditional computers.
Drive-By Download: A Malware
Yes, drive-by downloads are a type of malware. They are malicious software that is downloaded onto a computer or device without the user's knowledge or consent. Drive-by downloads can be used to install malicious software such as viruses, spyware, and ransomware, as well as steal sensitive data.
Drive-By Download Attacks In Cyber Security
A drive-by download attack is a type of cyber attack in which malicious code is downloaded onto a computer or device without the user's knowledge or consent. This malicious code can be used to install malware such as viruses, spyware, and ransomware, as well as steal sensitive data. Drive-by download attacks are typically conducted through malicious websites or links, as well as through email attachments or links.
Are Free Downloads Illegal?
No, free downloads are generally not illegal. However, it is important to make sure that the download is from a legitimate source, as there are many malicious websites and links that can be used to distribute malware. Additionally, some downloads may be covered by copyright laws which could make them illegal to download without permission.
Is Chrome Safe From Drive-By Downloads?
Yes, Chrome is generally safe from drive-by downloads. Chrome has built-in security features that help protect users from malicious downloads. Chrome also has a Safe Browsing feature that warns users when they attempt to visit a malicious website. Additionally, Chrome's sandboxing technology helps to protect users from malicious downloads.
Can Downloads Cause A Virus?
Yes, downloads can cause viruses. It is important to ensure that any files you download are from a trusted source and are scanned for viruses before being opened. Additionally, it is important to ensure that your computer is protected with up-to-date anti-virus software.
Is Ddos Harmful?
Yes, DDoS (Distributed Denial of Service) attacks can be very harmful. DDoS attacks are designed to overwhelm a server with requests, causing it to crash or become unavailable. This can lead to disruption of services, loss of data, and financial loss.
Can Websites Download Files Without You Knowing?
No, websites cannot download files without your knowledge. When you visit a website, it can only download files with your permission. For example, when you click on a link or a button, you are giving the website permission to download the file associated with that link or button. Additionally, websites cannot download files from your computer without your permission.
Can Hackers Download Your Files?
Yes, hackers can download your files if they gain access to your computer or network.
Track Your Downloads
Yes, downloads can be tracked. Depending on the type of file being downloaded, the website may track the IP address of the user, the type of browser being used, the time and date the file was downloaded, and other information.
Types Of DDos Attacks
The three types of DDoS attacks are:
1. Volume-based attacks: These attacks flood the target with large amounts of data, overwhelming the server resources.
2. Protocol attacks: These attacks exploit weaknesses in a network protocol, such as TCP or UDP, to disrupt the normal flow of traffic.
3. Application layer attacks: These attacks target specific applications or services, such as web servers or databases, by sending malicious requests.
Different Types Of Cyber-Attacks
1. Malware Attacks: Malware is malicious software that is designed to damage, disrupt, or gain unauthorized access to a computer system. Examples include viruses, worms, ransomware, spyware, and trojans.
2. Phishing Attacks: Phishing is a type of social engineering attack where malicious actors send emails or text messages disguised as legitimate organizations in order to trick unsuspecting users into providing sensitive information or funds.
3. Denial of Service (DoS) Attacks: DoS attacks are attempts to make a computer or network resource unavailable to its intended users. This is usually accomplished by flooding the target with traffic or by sending malicious requests.
4. Man-in-the-Middle (MiTM) Attacks: MiTM attacks are a type of attack where the attacker is able to intercept and modify communications between two parties without either of them being aware of it.