About NewSoftwares LLC
Here, at NewSoftwares LLC, we have enough reasons to be proud of our heritage. From our people to our clients, and everything else in between, NewSoftwares LLC has come a long way since our first stride in 2002. NewSoftwares LLC is an internationally acclaimed software distribution company. We develop and deploy data encryption and security products. With an enviable list of clients from all over the globe, our core product offerings cater to Data-At-Rest, Data-In-Use, and Data-In-Motion security requirements.
Awards and Accolades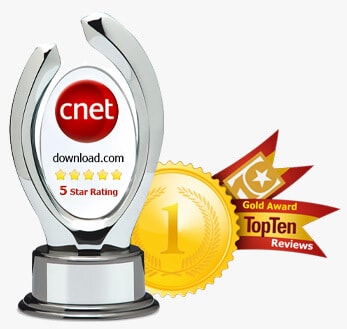 Editor's Choice at PC Magazine
Favorited by Editors with 4.5 stars
Conveniently, any protection on files or folders remains active, even if the protected items are transferred from one PC to another.

Ranked #1 at TopTenReviews.com
in Encryption Category
Protect your sensitive files and folders with Folder Lock – unique encryption software with an abundance of security options.

5 star review at CNET
Most popular in Encryption
Snoopers can't find or access the files you hide using Folder Lock, even in DOS or under other operating systems.