File & Password Vault
for iPhone
A Vault that lets you password protect files and folders and more....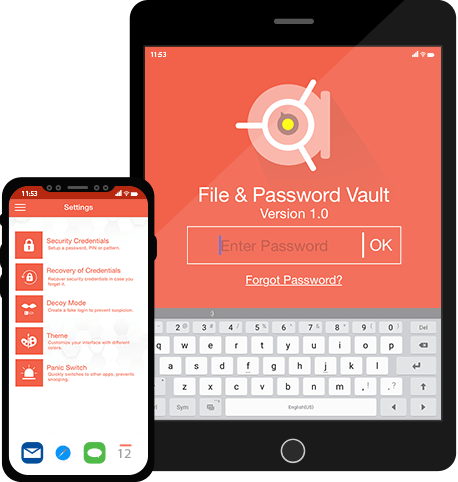 Features

Safeguard Photos
Prevents unauthorized users from prying at your secret photos.

Hide Videos
Keeps your confidential videos safe and hidden away from snoopers.

Protect Secret Audio
Keeps your confidential audio files hidden and inaccessible to others.

Secure Documents
Guards against identity fraud, restricts access to your private documents.

Password Manager
Securely and conveniently manage all your passwords with a single app.

Decoy Mode
Supresses unauthorized users from discovering your true credentials.