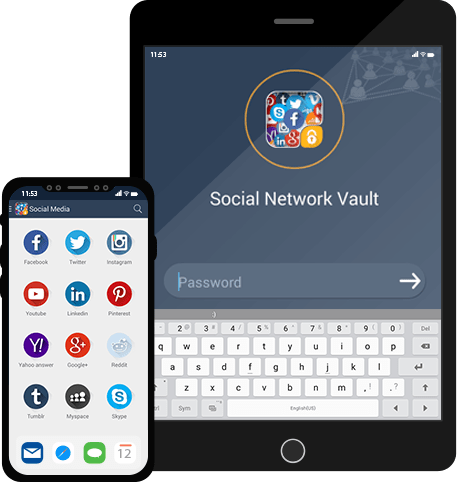 Features

Multiple Networks
Access all social media networks from a single user-interface.

Panic Switch
Prevent Shoulder snooping by switching to decoy apps quickly.

Hack Attempt
Track down, deter and identify unauthorized login attempts.
Attractive Interface
The app has an attractive and extremely friendly user interface.

Private Browser
The built-in private browser won't record your online footprint.

Password Lock
Safeguard all social media apps using a single access lock.