Blessed we are to be born in such an era where life is too quick, fast, easy and enjoyable. Nowadays, communication between two ends is as easy as a piece of cake which used to quite hectic a decade ago. Similarly, travelling has become quite easy as well all thanks to the automobile industry. Life seems good! What we have today was dreamed by those who no longer exist.
For socializing, we have many accounts such as Facebook, Twitter, LinkedIn, Yahoo; Pinterest, etc. all these platforms exist to fulfill our dose of socializing. But then again comes the issue of being available on all such platforms to stay in touch. The pace we're moving at prevents us from making the most out of these accounts as it seems quite hectic to download such multiple accounts on a single device. Different platforms exist for socializing like Facebook, Twitter, LinkedIn, etc. and all of them are unique in their way. However, it's not easy for us to overlook the other side of this trend! If only there were no risks of the prying eyes, life would have been a whole lot easier.
But hold on. What if I told you there's an app that lets you access all these apps without installing multiple social media accounts on your device? Exactly, there now exist an application that lets you access all your social media accounts without wasting any time on installing them on your respective device. You can find more information on how you can avail such service using Social Media Vault.
Encryption:
In the current rapidly changing world, encryption is a phenomenon that is yet to be replaced. In simple words, the process of encryption seems pretty irreplaceable and is expected to exist for the upcoming decades. Once your data is encrypted, it's almost impossible for anyone to break such code as it is rated as 'impossible to be hacked.' The creators of encryption have utmost faith in their AES-256 bit encryption and believe that 'encryption' is unbreakable by any angle or any direction and so far, their statement hasn't been denied by anyone.
The flagship product of Newsoftwares 'Folder Lock' is the best example of the encryption category. Back in the days, the creators of Folder Lock identified the emerging threats of the prying eyes and soon created & came up with a solution in the face of Folder Lock. Since then, majority users have restricted all such threats of data loss by encrypting their private photos, videos, files, documents and more.
How is it possible? Well, Folder Lock uses military standard 256-bit-AES-on-the-fly-encryption which is effective and reliable in every possible way.
Copy Protect:
Ever been in a situation where you've got an idea or some lyrics to a song that you want to protect? Are you afraid that someone might copy your stuff and take all the credit? Relax, we got a solution. Copy Protect as the name suggests lets you protect your creativity, create read-only executable, prepare copy-protected CDs, USBs, and DVDs, convert media files easily, and maintain bullet-proof security of your protected data.
Copy Protect or copy protection is used to make your work visible to a limited audience only so they may judge your talent or creativity. You can do this with photos, videos, audios, cover songs, presentations and more.
Cloud Secure:
Cloud storage is becoming a common trend of the modern century, and such option seems quite capable of replacing the old USB drives. Hence, the future surely exists along with cloud storage. Why? Well, there exist multiple cloud accounts like Dropbox, Google Drive, OneDrive and more that provide ample amount of storage space for you to store all your regular files, folders, documents, etc.
However, if you're in possession of some files and documents that are confidential and would be a mess if such files are lost, then you need to use extra software for security-related purposes. Cloud Secure is well equipped with this feature which lets you create and use a master password for multiple cloud accounts.
NewSoftwares.net Security Software's – Satisfied clients worldwide: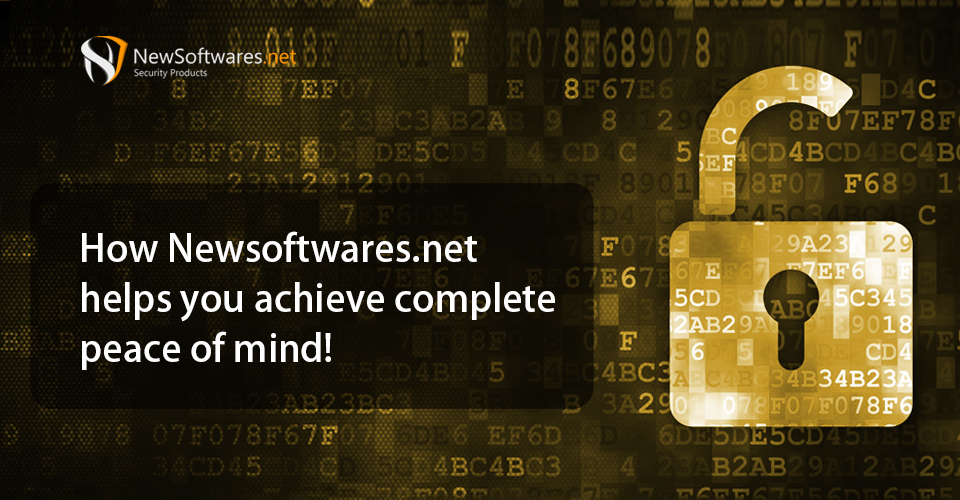 All in all, NewSoftwares.net works to satisfy all your data security needs by providing multiple security software(s) which are well tested, checked and deliver exactly what they promise. Our products are well equipped in delivering quality services of file locking, file encryption, data security, cloud security, copy protection, USB security, USB blocking and more.
NewSoftwares.net came into existence decade ago and is now reaching new and immense heights of success. We know who our customers are, what their needs are and how exactly we can improve their experience with us by creating exactly what is needed. Instead of investing time in creating something new, we mainly focus on identifying the needs of the common user and then only creating something relevant for our users.