Folder Lock 7.6.5
Folder Lock 7.6.5 is an impressive security app that enables you to password protects files, encrypts important documents, creates the backup in real time, shreds files within seconds and eliminates the history instantly. Folder Lock has emerged and maintained its position as the most downloaded file-security application, serving more than 45 million users. Above all, it is quite user-friendly and works just fine on 23-bit and 64-bit Windows 10, 8, 7 and Windows Vista. If you are in need of best lock file solution, then Folder Lock is the key to your solution. It enables you to Lock necessary files with a single click, protect yourself from prying eyes, and maintain quality monitoring of the data, giving you the ultimate freedom to stay trouble free!
How to encrypt Files?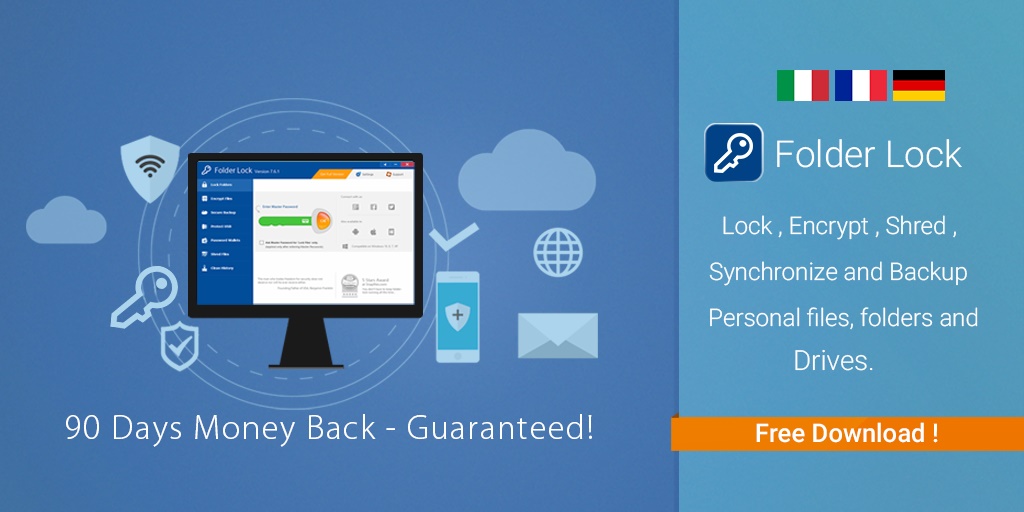 Folder Lock can protect your valuable data using military standard 256-bit-AES-on-the-fly-encryption. It gives you the sufficient or ample amount of space to encrypt your private data with the best possible security. Furthermore, Folder Lock encrypts and decrypts your files on-the-fly which means that your data is loaded in memory and not in the computer's hard drive. This feature ensures that your data remains irrecoverable from your hard disk. Other than that, Folder Lock also helps you to create a Secured Backup for all your encrypted files in a secure backup account, enables you to adjust the size of the Locker, and gives you the freedom to be portable at the same time.
More about Encrypt Files: http://www.newsoftwares.net/folderlock/howto/encrypt-a-file/

How to Lock Files?
Folder Lock enables you to hide private files by putting a "Lock" on it. Doing so makes that file hidden from its previous location and only you (with the help of your password) can re-access that file through Folder Lock. In this way, your data stays hidden, protected, and still visible to you only when you need it! The locked feature of a secure file is denoted by the color green while the red color denotes the unprotected file. So as mentioned above, Folder Lock is quite a user-friendly and offers different signals which are quite familiar to even a not-so-tech-savvy-user.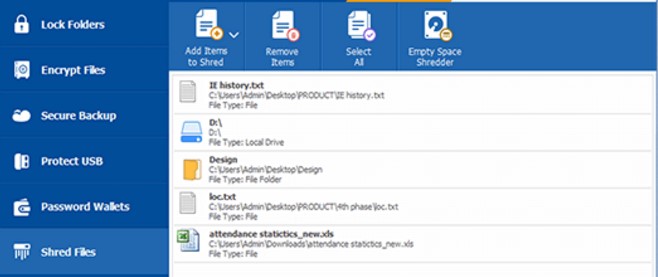 In a nutshell, Folder Lock is an impressive security app that protects you in every possible direction by making your data invisible to the negative side of the internet.
More about lock files: http://www.newsoftwares.net/folderlock/howto/lock-files/