Information being the backbone of every organization is highly relied on to make decisions, to maintain a competitive edge, improve public safety, administer healthcare and maintain a great economic growth.
With the rapid advancements is technological developments, we are now able to access more and more of data in less time, and perhaps more quickly than ever before .
When data can be accessed quicker than ever, without involving more of your time and energies, organization tend to amass more and more of their confidential data on their systems or internet. Understandably, organizations go to great lengths to protect valuable data that's on paper and disks. They're kind of assets kept in locked doors and vaults.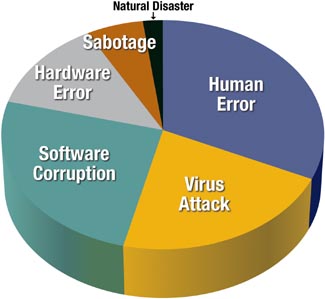 Yet, organizations often fail to adequately protect digital information on their IT networks and hard drives-Information that is increasingly vulnerable to accidental loss and theft because of its confidentiality and organization dependency.Much of the data so critical to organization is highly sought by cyber criminals. This includes social security numbers, credit card numbers, confidential health records and bank account records, competitive intelligence and proprietary company information.We are all aware of the potential harm data breaches can inflict on businesses, agencies, health care organizations and schools as well as the individual involved.Whenever a breach occurs, executives face a public relations crisis that affects their organization's reputation and ultimately impact their bottom line. In regulative market such as finance, government and health care, the consequences of non-compliance are COSTLY, as our legal liabilities that result from leaked personal data.It could be as simple as a misguided email, as fast as a mouse-click. Once corporate data is exposed, its too late. Without proactive smart email security, organizations might as well hand over the keys to the vaults. It's all about prevention.So, why is data loss prevention challenging for many organizations.
Once, because too often businessmen think that traditional security is too adequate for their data. However new threats require new proactive solutions.
Two, most email security solutions simply block content based on file-type keywords or URLs. This is partially effective because the content within the email never gets scanned. And It often lead to false positives and false negatives. Either impeding an employee part activity by blocking legitimate communications, or worse, failing to protect data loss entirely.
Third, because many email DLP solutions are cost-prohibitive, organizations are forced to settle for less effective and reactive DLP protections.
Now, to solve these challenges businesses need to dig deeper. Stay with us to find more about it. Keep reading our articles and stay informed.