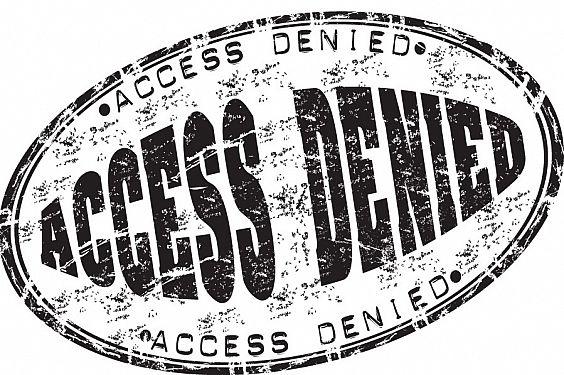 Ever felt the need to protect your important documents, financial reports, source codes or private files from theft or illegal duplication? With your computer, you have little choice but to worry about the inadequate data protection available in your machine. With countless USB drive slots, open ports, CD/DVD Writers, Memory Card slots and Network Access points, your data is ever so vulnerable to outside attacks.
A two-in-one data protection solution is what you need if you find yourself in a similar situation. The above scenario may not be as farfetched as you may think at first.Data leak prevention & copy protection programs are your only saviors. These applications help you lets you prevent copying of sensitive information to any unauthorized portable device including USB drives, external hard drives, memory cards, digital cameras, iPods, CDs/DVDs, Network Computers and more.
Software that allows you to block external devices from connecting to your computer are usually permission based utilities, which once installed, allows only users with the correct password to have access to the computer. A strong data protection mechanism, the application also maintains a list of all authorized drives and devices that you want access to on a regular basis, while blocking all non-authorized USB and external drives.
The added capability to allow you to monitor and keep a record of all devices that have tried to access your PC can spearhead hack monitoring and allows you to prevent data-leak, illegal copying, and duplication of your private and classified data and information. With strong monitoring system and active logs detailing all illegal program deletion attempts, unauthorized uninstall attempts as well as invalid password attempts, you are in very safe hands. The added feature of operating in complete stealth mode can prevent the application from being discovered on your computer.
A device control and strict access management software not only offers strong data leak prevention for your files and folder but also blocks USB Drives or External Drives that do not belong to you from accessing your data, including drives and devices that are used for transmitting malicious ware across networks.
Basic benefits of using a data protection-cum-data leak prevention software
Prevent theft of your data!
Install once and block ALL such drives and devices that do not belong to you. Share your PC without the fear of data theft.
Simple and Effective Device List Management Console
All activities from all blocked devices, drives, unauthorized log attempts, uninstall attempts, and invalid password attempts are maintained for active list management.
Data Leak Prevention at its Best!
Use USB Block to protect your data and information against data-leak & data theft.
Strong Monitoring Of All Activities
Check detailed reports & logs to regularly monitor which device was authorized, when and by whom.
Protect your PC from Viruses and Spyware
Stay in control of who can access your files and folders. Prevent all possible malicious attempts by hackers or crackers to install unwanted spying software on your computer.