VTech Holding announced that it is the victim of a cyber attack that compromised information about customers who access a portal for downloading children's games, books and other educational content. The statement was disclosed this Friday in the company's website.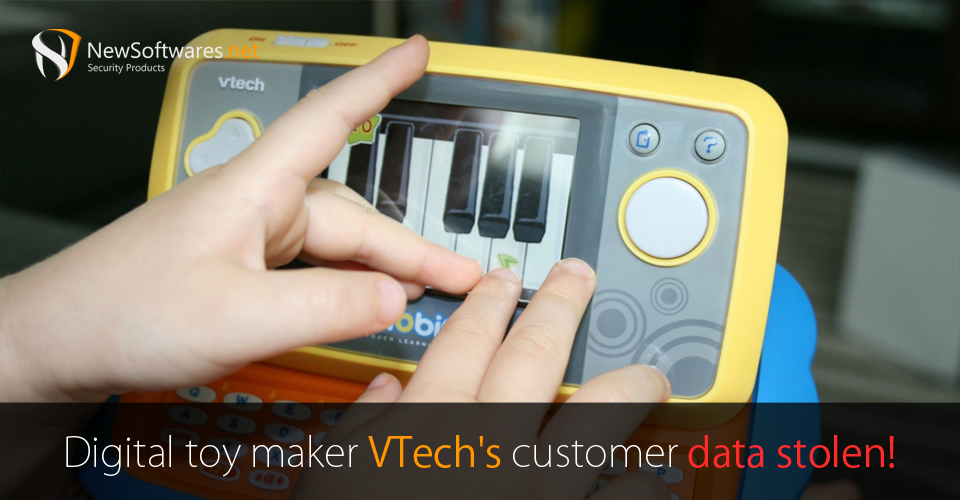 According to sources, data belonging to some 4.8 million parents and more than 200,000 children is said to be taken. That includes names, email addresses, passwords and home addresses of parents; as well as first names, genders and birthdays of children. Because of an attack of such a huge level, VTech had to suspend trading on the Hong Kong stock exchange.
Security analyst Troy Hunt confirmed the breach when he verified a sample of the stolen data dumped on to the internet, which contained a wealth of customer information including the names, gender, birth dates and addresses of children. He found that the passwords were not encrypted as VTech claims.
While company hackings are common, this is the first time so much personal information, especially about children, is stolen. Security experts warn that this would continue to happen until companies are forced to better protect private information.
With companies like NewSoftwares.net are working day and night to prevent such thefts from happening, most companies are completely non-serious about it. As Hunt said, "Despite the frequency of these incidents, companies are just not getting the message; taking security seriously is something you need to do before a data breach, not something you say afterwards to placate people."