Nokia launched their high level virtual reality camera, called Ozo last year in July. The camera was able to capture full video and audio in full 360 degree angle. It is a kind of integrated solution, which the VR market has been lacking for ages. But, nothing has been as wonderful as this gadget of Nokia, which can be used to shoot movies and television.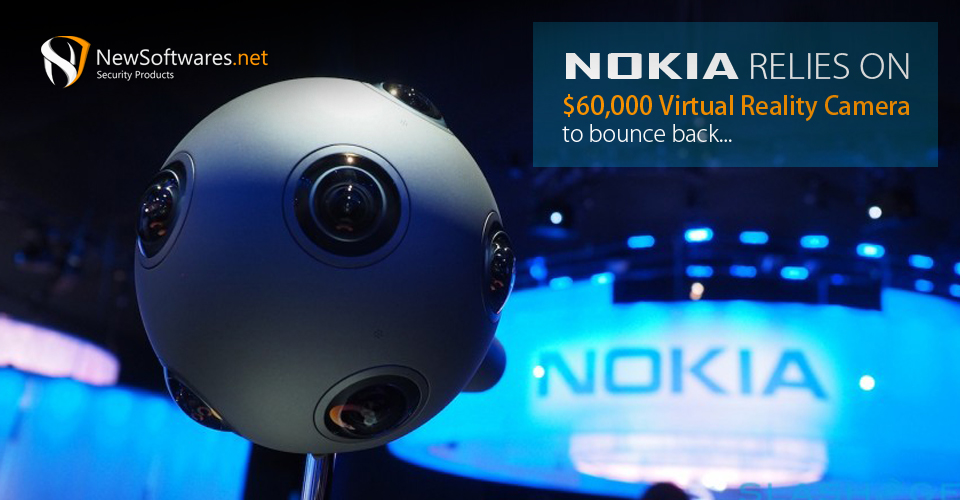 Nokia revealed their integrated, professional solution in Los Angeles for the problem and it is something very pricey.  Nokia Ozo costs a huge sum of $60,000, which is definitely not affordable by someone who carries out film making as a hobby.  Nokia is trying to reinvent them and for that, entering such an industry was quite essential. They did the same in mobile market, they revolutionized the initial shape and form of mobile phones and become a leading brand. However, they couldn't switch to smartphones at the right time, which brought their downfall. However, being an early bird in this industry, Nokia can make an impressive comeback.
The reigning President of Nokia, Ramzi Haidamus says about this wonderful invention, "When I joined in September of 2014, I was tasked with coming up with a new strategy for Nokia Technologies", he further added, "It (Ozo, 360 degree camera) was a very early prototype; a lab rat. But the video 3D accuracy, and the audio accuracy were phenomenal, even at that stage. And I knew we had a winner, because if you were to think of the market that's being disrupted, introducing a brand new medium, we were catching it at the right time."
Read More About: Microsoft Launches an App that lets the Blind 'See' the World Around!
Nokia will begin shipping Ozo in the first quarter of the upcoming year. Nokia's timing of shipping their product is impressive, by the start of first quarter of 2016; users would have become familiar with VR devices, thanks to Google Cardboard, Gear VR, Playstation VR, Oculus Rift and some others.  Nokia's new camera will support every device irrespective of its platform. Nokia is aiming a large chunk of market, which is currently untouched; they believe that they will have it.
The VR camera of Nokia is not yet perfect. However, it has immense potential to change and rule the minds of costumers as they perceive virtual reality. This type of a camera can be extremely handy for documentary makers and journalists. It also has great potential in the field of education and different industries. Although, the device is a 9.3 pounds sphere, it clearly states that it is designed and manufactured by Nokia. Despite of the fact Ozo is expansive; it is the only decent equipment that can be used for virtual reality storytelling.  As per Haidamus, Ozo is just the first step towards Nokia's VR camera plan.
Military grade encryption using Folder Lock
Nokia realizes that Ozo has a very high price, consequently, they plan to lend their camera on rent. They are busy in thinking how can they reach as many people as possible. The president says, "A prosumer [version] would have to be a fraction of this cost, and that has to be something we start thinking about immediately from a product line perspective. This is going to be the top of the pyramid in terms of quality. There's going to be something where you might not need every single bell and whistle. Something you can just take as it is, stick it somewhere, press record, and it goes. And that's something that we are thinking about."
Nokia thinks it has found an un-approached niche market that they can capitalize it big time. The company is planning to lead the way into a new industry and expecting other companies to follow them. Haidamus states that this situation is similar somewhat the early phone days, where Nokia was the leader and other companies used to follow the trend. He says, "This is the first product from Nokia Technologies since the phone days, and they just really wanted to outdo themselves." Nokia is anxiously trying to get the position back of the market leader that they once had.