Theft Proof your Confidential Files
USB Block enables you to restrict all the unauthorized devices from leaking out your personal files. Your PC might be full of photos, audios, videos, presentations, and office files you want no one to steal! Fear not, USB Block is created exactly for such purpose. You can whitelist only the authorized known devices and restrict the unwanted users from copying your files to unauthorized devices and USB drives etc.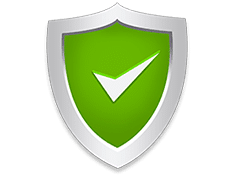 Authorize trusted USB Drives and Devices
You can whitelist trusted devices that you commonly use. This way you can copy data to your own USB, External drives, your iPhone or Android phone but block other such devices from accessing your PC. When an unauthorized device is detected, a password prompt comes up asking you to either whitelist the device or cancel the access altogether.
Monitor Hack / Incorrect Password Attempts
This feature helps you check whether someone has tried to hack into USB Block by using incorrect passwords. Since only you know the password, you can rest assure that no hack attempts will be successful and all incorrect passwords will be logged to monitor any suspicious activity.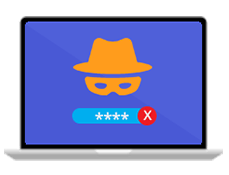 Features

Block All Devices
Block unauthorized devices such as USB flash drives, CDs/DVDs, non-system drives and network drives.

Prevent Data Leak
Put off access to confidential data using USB-Block's patented password-protection security.

Protect Data Theft
Multi-layered security levels block all types of malicious devices, making data theft impossible.

Compatible
Works on all versions of Windows, for example Windows 2000/ XP/ Vista / 7 / 8

Copy Protection
Prevent plagiarism, illegal distribution and copying of your data, making it a valuable asset.

Protect Data Loss
Data stays tamper-proof and hack-proof, making it immune from sophisticated hacking tools.
Awards & Accolades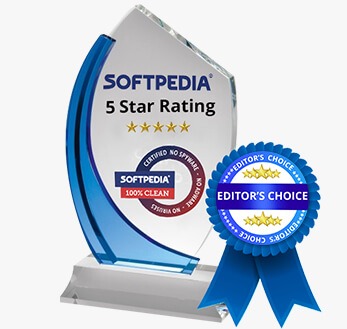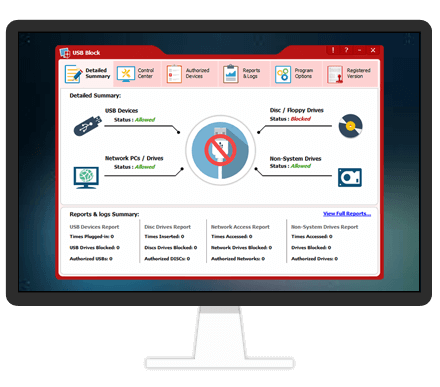 USB Block
(Additional Information)
Overall rating:

Current version:

1.7.1

Updated:

19 July 2017

Category:

Security & Privacy

Operating System:

Windows 10, 8 , 7, XP

Size:

4.5 MB

Price:

Free (Trial) / ($49.95)

Publisher:

NewSoftwares.net

Official URL:

http://www.newsoftwares.net