USB Security
USB Secure password protects your USB drives. Simply install the program in the portable drive you want to password-protect and all the data in it is hidden and is delete proof. To access your files again, enter the correct password and get your files back without requiring you to install the product again and without needing any admin privileges.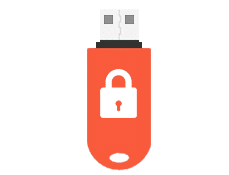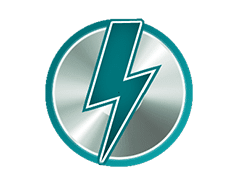 Virtual Drive Option
To access your files, you can choose between unlocking them completely or just access the locked files in a virtual drive. This plug and play feature is handy if you fear from data loss in case if USB drive is removed from the PC abruptly.
Works on all disk types
The product works on FAT/FAT32/NTFS drive types and all types of USB and External drives. No matter how much data you have, it will be password protected in seconds. USB Secure uses a multi-layer patent pending method to secure these files on all disk types.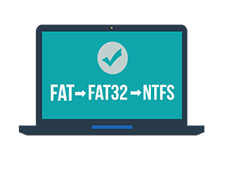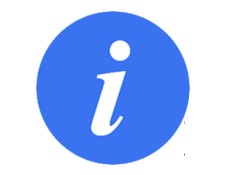 Lost and found info
USB Secure lets you create a lost and found info so that if your USB drive gets lost, someone can contact you with the info you save with USB Secure. You can save your phone number, email and address so that if it is found by someone; he can reach you.
Features

USB Security
Compatible with all portable drives such as thumb drives, memory sticks & external hard-drives.

Plug and Play
PC independent, does not require installation on the other end, true plug and play protection.

One Click Protection
With a single click, your files & folders are locked using the latest technology in data security.

Virtual Drive
View or modify your protected files & folders securely through the virtual drive interface.

Fast and Easy
Simple & user-friendly interface makes it effortless for anyone to quickly lock their files & folders.

Anti Theft
Multiple layers of security prevent criminals from accessing your receptive files and folders.
Awards and accolades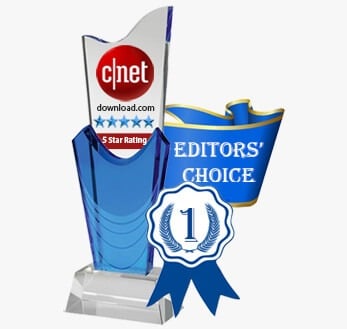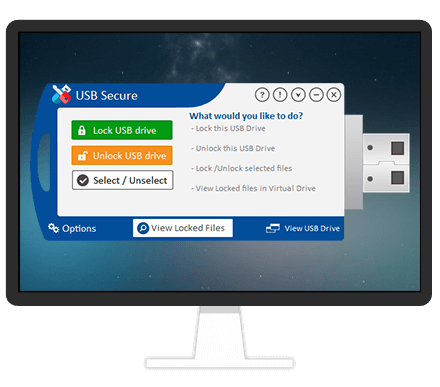 USB Secure
(Additional Information)
Overall rating:

Current version:

2.1.3

Updated:

05 Jun 2017

Category:

Security & Privacy

Operating System:

Windows 10, 8, 7, XP

Size:

1.4 MB

Price:

Free (Trial) / ($29.95)

Publisher:

NewSoftwares.net

Official URL:

http://www.newsoftwares.net

9450 SW Gemini Dr., ECM# 37715 Beaverton, Oregon.

+1 650-319-7293