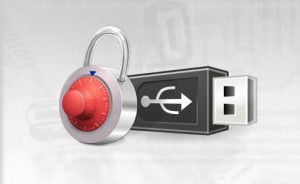 While hackers and information thieves are advancing in their tools and techniques to break their way smartly into user's system with an intention to steal their personal information, File security software programs in the same time have been receiving huge popularity these days.
Becoming a fundamental and basic need of all computer users, majority of organizations and individuals have started installing security software that tailor their individual security needs.
You cannot just take the security of your house for granted, that's why you lock your house and feel secure, but what about the safety of the important and confidential data that you have in your computer system? Do you lock your computer the way you lock your door? My guess is; mostly no.Nowadays, several companies are developing security software and applications with many advanced security features. Some offer simple locking whilst many other offer files, folders and drives encryption. On the other hand, some security applications let you password protect and hide your data.
One way or the other, all of these security software programs are helpful, but not every software available in the market can be pronounced as the best security utility. To find best file security suite that can tailor your needs and keep your data protected from security threats such as viruses, spywares and hackers, you will need to dig deep to analyze the features every program is offering you.
Another huge security risk is the portable storage devices such as USB drives, thumb drives, CDs and DVDs. The data that you keep in removable storage device remains unprotected unless you protect it with a USB security software.
Portable storage devices like USB flash drives, thumb drives and pen drives are very useful in transferring data from one computer to another; conversely they can also cost you fortune if the data in it gets stolen or compromised.
To secure a USB drive and the data that it contains, you will certainly need a USB security software that lets you password protect your flash drive. The security of such USB security software cannot be broken down even if you lose your flash drive somewhere.