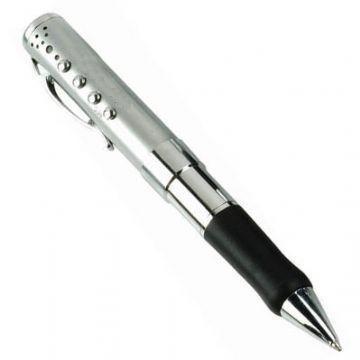 The invention of pen drives has really come as a relief for all those users who have been suffering from the nuisance of using floppy diskettes for data transfer. Credit goes to the continuous inventions in the Information and Technology. Now, many users are using pen drives for carrying and transferring GBs of data from one computer to another.
There are dozens of pen drives are available in the market varying in their shapes, colors and sizes so that you can choose what you opt for. Although buying a good pen drive could be a difficult task and as a user you ought to be familiar with a lot of things.
Some Tips on How to Buy a Good Pen Drive:
Following I am going to write down few buying tips which will help you out in buying a good pen drive.
• Figure Out Your Requirements
• Go for the Drive having High Storage Capacity
• Read the Reviews
• Visit Blogs and Forums
• Security of Pen Drive
Figure Out Your Requirements:
Before buying a pen drive, you must know your needs. This is the first and the foremost step which actually allows you to decide which pen drive you should buy. First you should know what will you use this pen drive for? Let's say if you are aimed at using your pen drive simply for the purpose of transferring files from your workspace to your home on a regular basis, a 512 MB pen drive would be perfect choice for you.
Since pen drives are available in different storage capacities, you can choose one depending on the amount of data that you want to save in it. The storage capacity of a pen drive can be as small as 32MB to as full-size as 10GB.
Go for the Drive having High Storage Capacity
Since pen drives which have high storage capacity would not cost you extra money, you can go for the one which has huge storage capacity. Such pen drives can come very handy when you have to back up a huge amount of data from your computer just in case if you want to format your computer. However if you just want to store some audio files, video files and other data, you can use pen drive with 1 or 2 GB storage capacity.
Read the Reviews

By reading reviews about different pen drives on different websites, you would get the best idea on the various features of different pen drives, their performance and prices as well. This is by far the best way to get maximum information on various pen drives.
Visit Blogs and Forums
Another useful way to gather information on pen drive is to visit the relevant blogs and forum. Majority of users who are interested in knowing more about the gadgets and devices visit various tech blogs and forum regularly.
Security of Pen Drive
Password protection is the best way to secure your newly bought pen drive. Now you can password protect all your files and folders in your pen drives with USB Secure to ensure complete safety and security of your data.