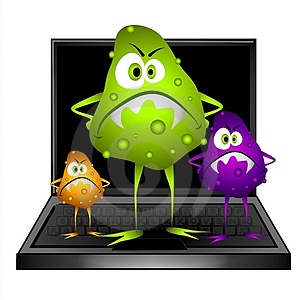 If you are obsessed about your data security and want to ensure complete end point security, this article will help you and guide you on how to protect your data from getting leaked and copied or from being affected by viruses and Trojans.
USB flash drives are the most potent source of uploading a malicious code to ones PC or laptop. If the USB port is found enabled and unprotected, anyone can easily plug in his own USB device and can easily transfer his desired content from your system. Similarly, he can infuse malicious files into your system so that viruses, Trojan or malwares can destroy your system's functionality or steal your personal information.
Without requiring any administrative rights to access your computer, USB flash drives can easily grant anyone the rights to access, copy, transfer, or upload files to your computer. Only if you're using a USB blocking software on your system, you can prevent unauthorized USB devices from being successfully popped in and run onto your system.
Enters USB Block – A reliable USB port blocking software that provides data leak prevention by authorizing the administrators to decide which removable device is allowed to access the files and folders stored in that system. With USB Block, now system administrators can assign access to their own USB devices to access their computer while block the all other types of storage devices which do not belong to them. In this way they can stop viruses and spyware from corrupting their files and other important documents.
A little investment in this application can protect you from spending great sums of your hard earned money in getting your lost or damaged data back.
The need of system and network protection from malicious content has been enhanced, with the revelation of the major source of virus injection. It was discovered that most of the bad guys use USB flash drives as a host to upload viruses, malware, Trojans and other malicious codes to your operating system or network.
USB Block offers you complete tranquility and peace of mind from all such concerns. It provides an effective security system for your Operating Systems and networks and assists you in ruling out all the instance of data breach and illegal access to your files and folders.