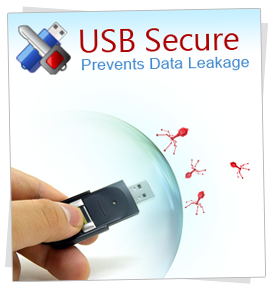 In this age of technology, USB flash drives are considered to be the most trusted and handy data carriage medium. People use them to move their data from one place to another and to work on the move. But these small sized flash drives are the prime cause for data leaks and data loss. This is because USB flash drives contain gigabytes of data; the odds are quite high that your company's sensitive information may walk out of your front door and fall directly into the wrong hands.
The ratio of such incidences has increased dramatically over the years as the physical size of these devices has lessened, with an increase in their storage capacity and enhancement in their portability.
According to a survey, 22.5 million people or so, pass through London Heathrow's terminals every year including businessmen, entrepreneurs, students, and many other travelers belonging to different walks of life. These people carry their important and personal files in their flash drives and thumb drives and take them wherever they go.
According to that survey, approximately 4000 devices are left behind or get stolen every week in Europe's airports only.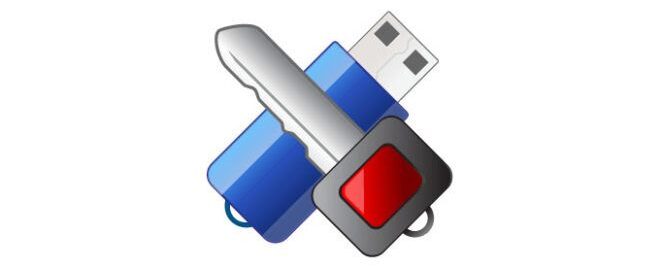 Since you cannot escape the chances of getting your flash drive lost or stolen, you can at the very least keep its data secure and protected from getting into wrong hands, so that even if you lose your flash drive the data stored in it remains protected.
Now, to protect your USB drives in a reliable way, you need a tool which you can trust upon. Enters USB Secure- a perfect solution for your portable data protection!
Downloading USB Security software on your USB flash drive, thumb drive or any other removable storage device can greatly reduce the chances of your sensitive information getting into wrong hands. There are numerous ways of attaining a more secure environment as far as removable storage devices are concerned.
• Block all the USB ports on workplaces and laptops.
• Set up a complete USB port control on all the PCs of your workstations.
• Deploy USB encryption to your flash drives.
• Use encrypted flash drives (very costly).
• Use USB security software that can password protect your data instantly without any complication.
Blocking all the USB ports from the workstation's computer is a time consuming process and would be a headache for giant companies who have thousands of employees working under one roof. Furthermore, maintaining and monitoring the use of USB flash drives can be a tedious task if you do not have a centrally defined privacy policy.
The most easiest way to secure your flash drive and the data that it contains is to download USB Security software to your USB drive and password protect your data at once.