There's little doubt that the digital age is the age of convenience and flexibility. However, we have also paid greatly for this modern marvel by compromising our privacy. With data rapidly shared through email, social media, and other mediums, we are sending out bits of private details about ourselves – whether we know it or not. Consequently, there are several reasons why you should lock folders, just as there are reasons for creating one in the first place – to prevent unauthorized users from accessing your documents. However, below is description of the most popular types of documents which should be protected under any circumstances.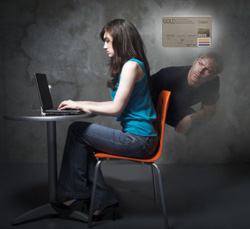 Copyrights and Patents:
One reason why you may have to password-protect files would be to protect against copyright & patent infringement. In a knowledge based economy, brilliant ideas are as good as gold. Therefore, such ideas should be guarded seriously. Even though, effective copyright and patent infringement laws are set in place in the United States, these laws may not be applicable in other countries. Therefore, if you have schematics, designs, or other work left unprotected on your laptop, your ideas could still be stolen in other countries if you end up losing your laptop, and you would not be able to do anything about it. Therefore, password-protecting such document is the sensible thing to do.
Patients' data:
If you work in the medical field or own your own medical clinic, you should know how important it is protecting medical records of patients. In fact, The Health Insurance Portability and Accountability Act (HIPAA) mandate that patient data should be safeguarded by some form of pin, password, or encryption in order to prevent unauthorized access, not doing so can land you into trouble with the law.
Human Resources Related data:
Sensitive human resources related data, which frequently contains addresses and social security numbers are often carried by HR personnel. Such data – if left unprotected – can end up creating a huge mess for employers – if it ends up in the hands of criminals. Sensitive information extracted from these unprotected digital files can give rise to identity theft. As a result, the employer or the corporation often ends up facing lawsuits for their negligence. Therefore, such information should be well guarded.
Financial spreadsheets:
Often times, leaked financial information can become useful for competitors. Therefore, spreadsheets containing income statements, balance sheets, and detailed cost saving/cost cutting strategies should be safeguarded with password-protection. Often times, those who find such documents in an unsecured state will often sell financial information to competitors — who can then figure out your financial strategy and apply the same strategy for their organization.
Powered by NewSoftwares.net