Windows is the most popular operating system for Desktop. Like Android, Windows too supports a plethora of tools and apps on its platform. While there are plenty of tools and software available for each and every task, you probably just want the best tools for your needs. So we've compiled together a list of 10 must-have tools for Windows.
10. Toolwiz Time Freeze
Toolwiz Time Freeze is a system sandbox that puts your computer in a deep-freeze state. This means that any changes you or any software make to your system is discarded after reboot. It helps to protect your system from viruses, hacks, malware, adware, dangerous plugins, undesired changes and malicious threats.
9. Free Opener

Free Opener is a multi-file opener. It supports more than 350 formats, including all the popular ones. This means that you no longer need to download a separate software whenever you come around a new file type.
8. Word Expander

WordExpander is a free word or phrase expander. It eases your writing work by autocompleting words and phrases for you. This means that when you start typing, it provides you with suggestions which you can easily select to complete the word or phrase quickly. It supports nearly all the programs on Windows including browsers and text editors.
7. doPDF

doPDF is an universal PDF converter. It supports over 400 file formats and it can convert these files to PDF format while barely using any computer resources. It offers multi-language interface to create searchable PDFs that can even be indexed by search engines.
6. Should I Remove It?

Should I Remove It? Is a remover and cleaner of unwanted programs. It purges your computer of unwanted program clutter very easily and effectively. It lets you quickly locate and remove unwanted software installed in your system such as adware, toolbars, crapware, bloatware and other junk.
5. betternet

betternet is one of the best free VPN that lets you access any website in any country. It hides your location and identity from the eyes of others, specially those of hackers. It lets you surf the web anonymously while keeping your data protected from hackers and malicious attacks.
4. Virtual DJ

Virtual DJ allows you to do DJ-ing stuff with your music and song collection. It has more options than most media players as it allows you to mix your songs, play two or more tracks at the same time, adjust their play speeds and apply various effects like loops, scratch and crossfade to your songs.
3. Screencast-O-Matic

Screencast-O-Matic is a screen capture recording software. It allows you to record your computer screen. It lets you easily and quickly record screens for video tutorials or support videos. It also offers free hosting service for your videos and supports publishing your videos to YouTube.
USB Secure lets you password protect your USB drives, SSD drives, external drives and memory cards. Protection of USBs is independent. This means that your USB does not require installation or administrative rights on the other end. You can unprotect your data easily by entering the password again. It works in all flavors of Windows.
Folder Lock lets you password-protect files, folders and drives. It encrypts your important files on-the-fly, backup them in real-time, protect portable drives, shred files & drives and clean history. Folder Lock is the most downloaded file-security application with more than 25 million users. It works on 32-bit and 64-bit versions of Windows 8, 7, Vista, XP.
See More: NewSoftwares.net – Multiple Security Solutions
Some Cool Tricks For Windows 10
1. Use the Task View Feature: Task View is a great way to organize and view your open windows. You can quickly switch between programs, create virtual desktops, and access Task View settings.
2. Use the Snap Feature: You can quickly snap windows to the sides of your screen to make multitasking easier.
3. Use the Shake Feature: This feature allows you to quickly minimize windows by simply shaking them.
Hidden Features Of Windows 10
Windows 10 is a personal computer operating system developed and released by Microsoft as part of the Windows NT family of operating systems. It was released on July 29, 2015 and is the successor to Windows 8.1. Windows 10 is designed to be compatible with hardware and software that were developed for Windows 7 and Windows 8.1, and it includes a range of new features, such as the new Edge browser, the Windows Hello biometric authentication system, and the ability to switch between tablet and desktop.
God Mode On Windows 10
Unfortunately, there is no God Mode available on Windows 10. However, there are some third-party tools available that can provide similar functionality. These tools can be found online and can be used to customize the Windows 10 experience. Additionally, there are some built-in features in Windows 10 that can provide similar functionality, such as the Taskbar, the Action Center, and the Power Options.
Some Unique Features Of Windows 10
1. Windows Hello: Windows Hello is a biometric authentication feature that allows users to securely log in to their Windows 10 device using facial recognition or fingerprint scanning. It is designed to provide an extra layer of security and convenience.
2. Edge Browser: Edge is the new web browser that comes with Windows 10. It is designed to provide a more secure and faster browsing experience than previous versions of Internet Explorer.
3. Cortana: Cortana is a virtual assistant that is integrated into Windows
Most Important Feature In Windows 10
The most important feature of Windows 10 is its security. Windows 10 includes a range of security measures such as Windows Hello, Edge Browser, and Cortana to help protect users from malicious software, viruses, and other threats. These features help to ensure that users are safe when using Windows 10.
Most Essential Software For PC
The most essential software for a personal computer is an antivirus program. An antivirus program can protect your computer from viruses, malware, and other malicious software. It is important to keep your antivirus program up-to-date to ensure that your computer is protected from the latest threats.
Software Required For Every Computer
Every computer should have an operating system, such as Windows 10, macOS, or Linux. An operating system is the software that manages the hardware and software of the computer, as well as providing a user interface. Additionally, all computers should have an antivirus program to protect against malicious software and threats.
What Should I Install First On My Pc?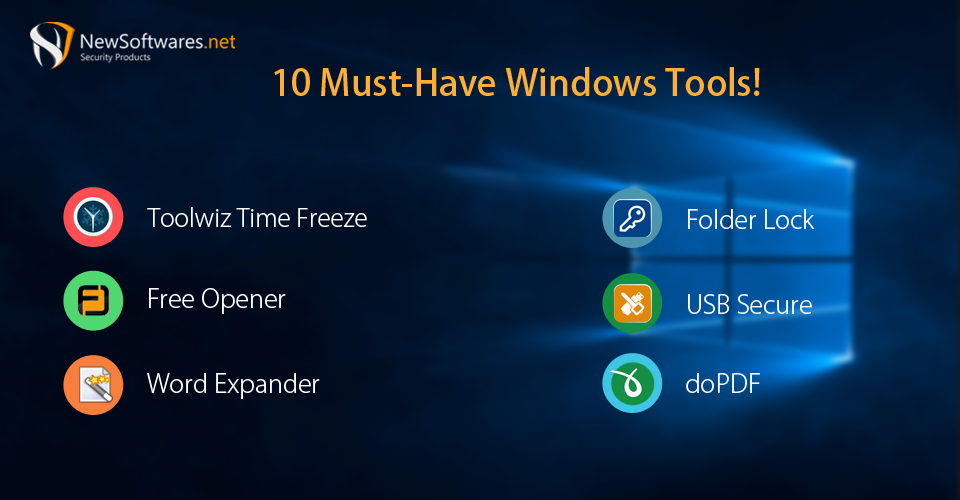 The first thing you should install on your PC is an operating system. This will provide the basic framework for your computer, and is the foundation for all other software and applications. Once you have an operating system installed, you should then install any necessary drivers and software updates, followed by an antivirus program. Finally, you should keep your antivirus program up-to-date to ensure that your computer is protected from the latest threats.
Best Software For Pc?
The best software for your PC will depend on what you need it to do. If you are looking for basic office productivity software, then Microsoft Office 365 is a good choice. If you need a powerful photo and video editing suite, then Adobe Creative Cloud is a great option. If you need a web browser, then Google Chrome is a great choice. Finally, if you need a powerful security solution, then an antivirus program is a must.
Main Types Of Computer Software
The three main types of computer software are:
1. System Software: This type of software helps the computer to run and manage its hardware and software components. Examples include the operating system, device drivers, and utility software.
2. Application Software: This type of software helps users to accomplish specific tasks. Examples include word processing software, spreadsheet software, and web browsers.
3. Web-based Software: This type of software is hosted on the web and accessed by users.
Software: Best To Learn
The best type of software to learn depends on your goals and interests. If you want to develop applications for the web, then web-based software would be the best option. If you are interested in developing applications for desktop computers, then system software and application software would be the best options.