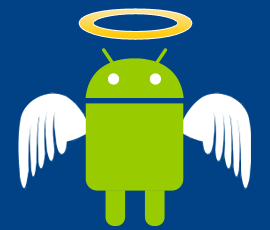 Apple has surely introduced some new features in their latest member of iPhone family i.e. iPhone 5S, but, still they are too far behind Android's innovation. The features that Apple has included in their new iPhone, Google has introduced the similar features in previous editions of Android. The fact is that, Apple has not yet meet the creativity of Android. iPhone is not yet able to give its users the great experience of watching videos on their smartphone like Android due to its small screen size. The latest iPhone has the screen of just 4 inch, whereas, Android phones have the variation from 4.3 inch screen of Droid RAZR M to 5.5 inch screen of Galaxy note II, which makes video watching a fun experience. Other than the lacking of screen size, iPhone also lacks some other features such as: Micro USB Port If you are an irresponsible or careless person, you would get annoyed with the iPhone. The reason is that, you just cannot afford to lose its USB cable, or its charger. Apple's iPhone has a particular port for connecting the iPhone to the PC or Mac and also to get it charged, rather than the Android devices that have the standard micro USB Port. If you lose a data cable or charger of your Android device, you can buy it from any other shop, whereas, losing your iPhone is a thing to worry. If you change your Android device, there is no need to buy new accessories for it. On the other hand, 45 percent of the people who upgrade their version of iPhone buy new accessories. The Choice of Keyboard For the users of the iPhone, there are some choices for regarding the keyboards. The choices depend on the stock that iOS has. But, the users of Google's Operating System have a huge variety of third party keyboards that are available on Google Play. Either you can opt for the keyboard as per your convenience or you can go for a hardware that has real sliding keyboard such as Motorola Droid 4. Pen Support When touch screen was first introduced, the devices were operated with the help of a small pen. But, iPhone never took the services of that small fan; in fact, it was probably the first touch screen gadget that was operated without the pen. Some people are very fond of operating smartphones with the pen. By the use of that, the user can do the manual writing and graphics work better as compared to using a finger. iPhone users that use that small pen, but, only the basic versions, which is a drawback. Android is a quite user friendly and this user friendliness exposes the user's data to some huge risks. In order to prevent these blessings from turning into a curse, you ought to use Folder Lock for Android that is equipped with all necessary weapons to counter the data breach threats. Android is better than Apple's iPhone in numerous of ways and the experience should not get bitter for the user due to security drawbacks. Powered by NewSoftwares.net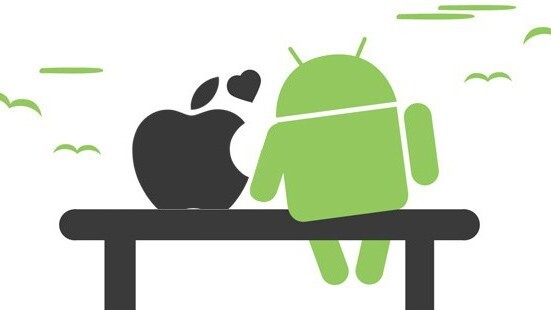 Things That Androids Have But Iphones Don't
Androids have a much wider variety of hardware options than iPhones, including larger displays, removable batteries, expandable storage, and more powerful processors. Androids also have a much more open operating system, allowing for more customization and the ability to install third-party apps. Additionally, Androids typically have a lower price point than iPhones.
Advantages Of Android
The main advantages of Android over iPhones include:
1. Open Source Platform: Android is an open source platform, which means that developers can create and customize applications to meet their needs. This allows for a much greater level of customization than is available with iPhones.
2. More Affordable: Android phones are typically more affordable than iPhones, making them a more attractive option for those on a budget.
3. More Variety: Android offers a much wider variety of devices.
Main Disadvantages Of IOS
1. Limited Customization: iOS devices offer limited customization options compared to Android devices, which can be customized to meet the user's specific needs.
2. Expensive: iPhones are generally more expensive than Android devices, which can be a deterrent for those on a budget.
3. Closed Source Platform: iOS is a closed source platform, which means that developers cannot create and customize applications to meet their needs. This can limit the capabilities of the device.
Some Cool Android Features
1. Widgets: Android devices offer customizable widgets that allow users to quickly access their favorite apps and information from the home screen.
2. Customizable Home Screen: Android users can customize their home screen with custom wallpapers, app icons, and widgets.
3. Google Play Store: Android devices have access to the Google Play Store, which offers a wide range of apps and games.
4. Google Assistant: Android devices come with Google Assistant, a virtual assistant that can answer questions
Switching From iPhone To Android
You may miss some of the features that are exclusive to iOS such as iMessage, FaceTime, and AirDrop. You may also miss the tight integration of Apple services such as iCloud and Apple Music. However, Android offers its own set of features and apps that can help you stay connected and productive. Additionally, the Google Play Store offers a wide selection of apps and games for Android devices.
What Does Android Do Better Than IOS?
Android offers a more customizable user experience than iOS, with the ability to customize the home screen, install third-party launchers, and access a wider range of apps and games. Android also offers a more open platform, allowing users to access a wider range of settings and features. Android devices also offer a more varied selection of hardware, with a wider range of sizes, specs, and price points. Additionally, Android devices typically offer a longer battery life than iOS devices.
Best Phone In World
The Samsung Galaxy S20 Ultra 5G is currently the world's best-selling smartphone. It features a 6.9-inch OLED display, a Snapdragon 865 processor, 12GB of RAM, and up to 512GB of storage. It also features a 108MP triple rear camera setup and a 40MP selfie camera. The device is available in a variety of colors and is compatible with 5G networks.
Benefits Of Switching From Android To iPhone
The main benefit of switching from Android to iPhone is the user experience. iPhones are known for their intuitive user interface, which makes it easier to find apps, manage notifications, and interact with the device. Additionally, iPhones have a larger selection of apps and services available, including Apple Music, Apple Pay, and iCloud. iPhones also have better security features, such as Face ID and Touch ID, which can help keep your data safe.
Difficulty To Use iPhone After Using Android
It is not difficult to use an iPhone after using an Android. iPhones are designed to be easy to use, and the interface is very similar to Android. Additionally, there are plenty of tutorials and guides available online that can help you make the transition from Android to iPhone.
Samsung Is Better Than iPhone
Samsung phones offer a number of benefits over iPhones. Samsung phones offer more features and customization options than iPhones, as well as a more diverse range of hardware options. Samsung phones also tend to have longer battery life and better camera quality than iPhones. Additionally, Samsung phones typically offer more affordable pricing than iPhones.
Fastest Phone In The World
It depends on what type of phone you are looking for. Generally speaking, flagship phones from Apple and Samsung are typically the fastest phones on the market. The latest iPhone and Samsung phones are powered by the A13 Bionic and Exynos 990 chipsets, respectively, which offer the best performance available. Other phones from companies like OnePlus, Huawei, and Google are also good options for fast phones.
King Of Phone Brand In World
There is no definitive answer to this question as it depends on personal preference and what type of phone you are looking for. Generally speaking, Apple and Samsung are the two biggest players in the smartphone market and their flagship phones are considered the most powerful and feature-rich. However, other brands like OnePlus, Huawei, and Google also offer great phones with competitive specs and features.
Main Difference Between iPhone And Android
The main difference between iPhone and Android is the operating system. iPhones use Apple's iOS, while Android phones use Google's Android operating system. iOS is more user-friendly and has a more consistent look and feel, while Android is more customizable and has a wider range of features. Additionally, iPhones are typically more expensive than Android phones.
Is Android camera better than iPhone?
It depends on the specific model of each device. Generally speaking, iPhones tend to have higher-quality cameras than Android devices, but there are some Android phones that have cameras that are just as good or even better than the iPhone. Ultimately, it depends on the specific model of each device and what features are important to you.
iPhone vs Samsung Battle
There is no definitive answer to this question, as both companies have had success in the smartphone market. Ultimately, it depends on what you are looking for in a smartphone. iPhones tend to be more popular among Apple fans, while Samsung devices offer a wide range of features and are often more affordable than iPhones.
Lifespan of iPhones
The average lifespan of an iPhone is around four years, depending on how it is used and maintained. Apple typically releases a new iPhone every year, so some people may choose to upgrade their devices more frequently.