Microsoft is all set to sell their low priced Windows 10 phones in the upcoming weeks. Users who want to have a Windows 10 phone in their hand in a cheaper price can head towards the new, Microsoft Lumia 550. People will be able to get a phone running the latest Windows Phone OS in an affordable price of just $139.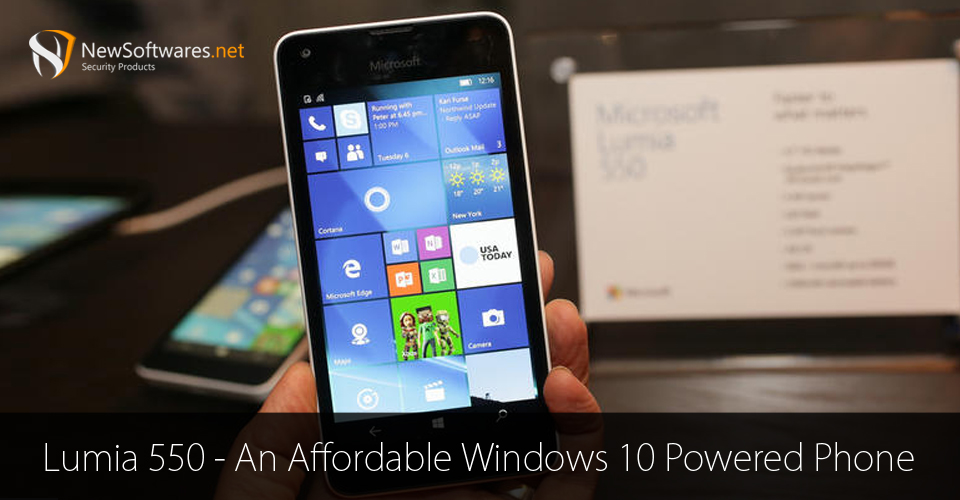 Microsoft is still striving to get their feet set in the field of smartphones that is ruled by iOS and Android phones. As per the statistics, Windows Phones only have 2 percent of the whole market share. Surely, any step from Microsoft will not cause much of a stir in the market with this little market share. However, the company is making their effort to attract users to use their OS. They are offering attractive features with tempting hardware design that too in an affordable price. This can be the last stint of Washington-based software giant to convince users to have a go at their phones.
The upcoming low priced Windows 10 phone is the third one introduced by the company after Lumia 950 and 950 XL. But, the first two phones before Lumia 550 were quite pricey.
The new low priced Windows Phone is equipped with a 1.1-gigahertz quad-core Qualcomm processor and includes 1 gigabyte of memory and 8GB of internal storage. It has a display size of 4.7 inches with 1,280×720-pixel display. You can increase the memory up to 200GB by adding SD card. Windows Phone has always come up with a wonderful camera, however, this time the phone bears a 5MP rear camera and a 2MP front camera.
The new family member of Lumia family does not support two features that are borne by Lumia 950 and 950 XL. One is Hello Biometric Recognition, which means you cannot unlock your phone with your face or fingerprint. The other feature that this expected cheap phone will miss is, Windows 10 Continuum, which means you cannot set up a Microsoft Display Dock. Thus, you will not be able to use your smartphone with a mouse or a keyboard as a PC replacement.  The phone is expected to be available in two colors, matte black and glossy white.
SEE MORE: Alcatel to Launch Windows 10 Super Phone