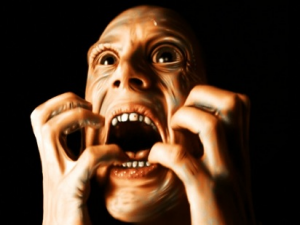 Scamming, now a days, has taken an entirely diverse form, becoming solely a swindling attempt to grab your hard earned money.
Starting from a scamming incident happened in February 2010 in which Australian taxation Office had become a target of a money scam, in which people were tricked to claim their tax refunds online; we'll take you to another extended version of this scamming attack later in this article.
First, take up the incident that happened in February 2010. It all started with emails sent from what they appeared to be legitimate ATO email addresses, offering something that almost every taxpaying individual could never say NO to.
If you are a regular taxpayer, how would you respond to an enticing tax refund offer, and that too without going through too much hassles and troubles of getting your money back from the Government?
My guess is that you will rush to that offer. But then, obviously, who would not? It's a common human psyche!  And that's where you get caught without an umbrella.
Designed smartly, after examining and observing general human behavior and responses towards enticing and can't-stop-to-rush-at offers, these scamming attacks are exclusively made to place the cheese in the conniving trap and to make sure you are fully invoked to fall for the intended trap.  You get your hands on the cheese, and you are trapped!!
Back to the incident: So, the emails, which were evidently the fake emails, contained links that redirected the user to quite an appealing phishing page. Apparently, it looks like the usual scamming style but the real game starts when the appealing phishing page asks the user for his credit card information.
We're calling it a real game because the page you get directed to looks so genuine that any naive or quickly trusting internet user can have zero clues over being hoodwinked by a scamming attack. He would, with an excitement of getting its money refunded and an innocence of trusting the Australian government's internet filtering plan thrust all his information in just one glance over the phishing page.
And so, instead of getting his money refunded, he'll be handing over all his money to the greedy bad internet guys. Sadly, once he gives his information to the scammers, there is no way he can get his money back from these guys, unless, he files charges against them. This is something nobody gets in the trouble for, as it takes time and more of the money he has been left with.
So, what's the solution? What's the point of writing this article?
Apart from regularly mentoring and advising you about latest threats and remedies available to fend them off, what we want you to strictly abide by is the rule of not sharing your personal and identification information over internet with any one, unless the law requires it.
FInd out why 'The story of Mike the malicious employee' is trending