Changes made to Android up till January 15, 2016.
In November 2014, Google hit a home run with the Android Lollipop. The improvements made were huge. Google specially designed a new user interface for Android Lollipop. And for this interface, Google created an all new design language.
Android continued to evolve with its latest version, i.e. the Android Marshmallow. Marshmallow is literally a breath of fresh air inside any mobile handset. The software is more polished, looks awesome and is less power hungry. Boot up a Nexus 5 with it and you'll experience about 30% uplift in battery performance.
Overall, Android Marshmallow is a brilliant update to a platform that used to be clunky and full of security issues. Before its release, if any user needed to install an app, he had to first accept a list of special permissions. People were pretty much frustrated with this feature and studies after studies have revealed that they would have most likely said no to most of these permissions had they been allowed to.
However, with Android Marshmallow, this issue seems to have been resolved. Guys at Google have worked hard on the improvisation and upgrading of many Android's features, most notable of which are security and power management.
The app permissions system has been extensively tweaked and has been made a lot better and much more secure than it was previously. The app permissions have now been individually bundled up and distributed to you as and when you use a certain feature that requires it. It now lets users reject or approve permissions from individual apps within the app itself. You won't be hit with a big wall of permissions when you install the app anymore. Instead, when you use a feature, say a voice message recording in WhatsApp, it'll ask you for permission then, rather than up-front. And you can still go to permissions for any given app and tweak them, or turn them off, at any time you want.
Another major change is made to the device's battery optimization. The Doze feature is designed to make your handset more power efficient. Its sensors detect when you're not using your smartphone, and it puts it to a kind of sleep mode so t uses less power. It's an excellent addition to Android and one that adds a few more hours to a smartphone's battery life.
Plenty of attention has been focused on Google Now, generally with the intention of making it smarter, faster, more responsive and accurate, and overall easier to use and get exactly what you need out of it. Google says the Google Now suite understands context better than ever before, so for example, if you have a route set up in your Maps already you can ask "how far is it?" and Google Now will know you are referring to the current route's end destination – you don't have to be so specific any longer.
Changes have been to Google's cloud service, i.e. Google Drive. One of the more frustrating organizational issues with this interface in the past was the inability to drag items from search to a specific Folder. Now you can easily shovel any file into the folders where you want them to be.
A good news for developers this week is that Google has enabled promotional codes on the Google Play Store, allowing app developers to generate and distribute codes for paid apps and in-app purchases. Promo code support on the Google Play Store has been a highly requested feature. Google says that developers can only create up to 500 promo codes per quarter, and that number is split between paid apps promo codes and in-app purchases together. Developers can also set expiration dates for promotions lasting up to one year.
These are no doubt some pretty awesome updates to the Android platform. And Google is working on making it even better! Google releases at least one major update every year for its Android platform. So we can only imagine what more Google has in its pipe.
Read More: Tighten your privacy on Android phones with these simple tips
Newest Features On Android?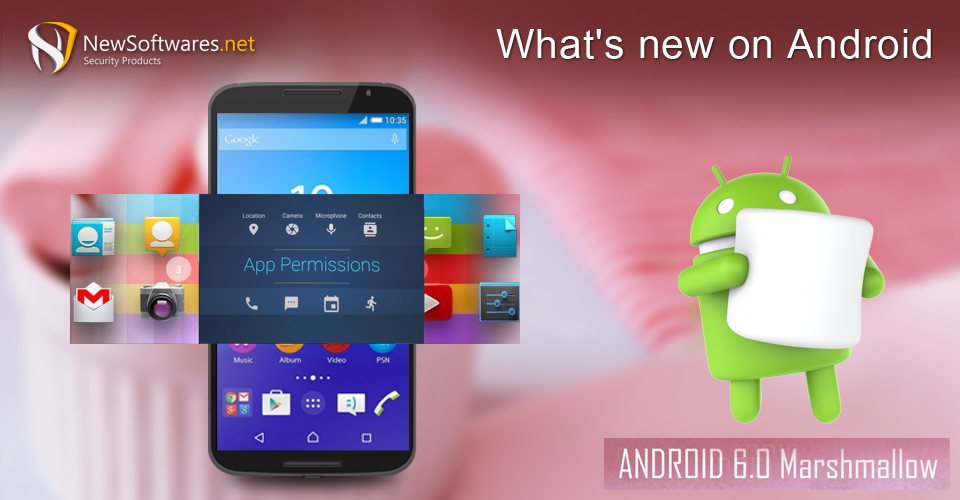 The newest features on Android include:
1. Dark Mode: This feature allows users to switch to a dark theme across their device and apps.
2. Smart Reply: This feature uses machine learning to suggest replies to messages or emails.
3. Gesture Navigation: This feature allows users to navigate their phone with simple swipes and taps.
4. Digital Wellbeing: This feature allows users to set limits on their device usage and track their progress.
What'S New In Android 2022?
Android 2022 is expected to bring a range of new features and improvements, including:
1. Improved battery life and power efficiency.
2. A new Neural Network API to improve machine learning capabilities.
3. Improved security features, such as biometric authentication.
4. Improved support for foldable devices.
5. A new version of the Android operating system, Android 12.
6. Improved support for 5G networks.
7. Enhanced support for Augmented Reality
Hidden Features Of Android
1. Picture-in-picture mode: This feature allows you to watch videos or use apps while you're using other apps.
2. App data backups: This feature allows you to backup your app data to the cloud so that you can restore it if you ever need to.
3. Dual SIM support: This feature allows you to use two SIM cards at once on your device.
4. Dark mode: This feature allows you to switch your device to a darker color
What Is Android Easter Egg?
Android Easter egg is an Easter egg (hidden feature) found in the Android operating system. It is usually accessed by going to the settings menu and scrolling down to the "About Phone" section. It usually contains a hidden game or image.
Is Samsung Getting Rid Of Android?
No, Samsung is not getting rid of Android. Samsung is committed to the Android platform and continues to develop and improve their devices with the latest version of Android.
What Will Android 14 Bring?
Android 14 is not yet officially announced, so it is impossible to know what new features and improvements it will bring. However, rumors suggest that it could include improved performance, better security and privacy, and more customization options. Android 14 has not yet been officially named.
It is difficult to say whether it is worth upgrading to Android 13 as it is not yet officially released. However, if you are looking for improved performance, better security and privacy, and more customization options, then it may be worth considering an upgrade.
Can Android Last For 5 Years?
Yes, it is possible for Android to last for five years. Android is designed to be a stable and secure operating system, so if you keep your device up to date with the latest security updates and software patches, it should be able to last for five years or more. Additionally, Android devices that are well cared for can last even longer.
Latest Android Technology
The latest version of Android is Android 10, which was released in September 2019. It includes features such as dark mode, improved privacy controls, and gesture navigation. It also includes support for foldable phones and 5G networks.
What Will Android 13 Bring?
Android 13 is currently in development and is expected to be released in 2021. It is expected to include improved security, performance, and battery life. It is also expected to include new features such as a redesigned user interface, improved support for foldable phones, and improved support for 5G networks.
Android 13 does not drain battery. Android 13 is a version of the Android operating system and it does not require any additional battery power. However, depending on how you use your device and the apps you have installed, your device may consume more battery power than usual.
Android 13 will likely have Face Unlock, which is a feature that allows users to unlock their device with their face. This feature was first introduced in Android 10 and has been improved in subsequent versions.
What'S New In Android 13 Beta?
Android 13 beta comes with a range of new features, including a new gesture navigation system, improved privacy settings, a dark theme, improved battery life, and more. Additionally, Android 13 beta also comes with a range of improvements to the existing Android features, such as improved notifications, improved media playback, better autofill, and improved camera performance.