One of the most awaited Android phones has finally released. BlackBerry Priv has just debuted in November and did not take long to impress users. The first Android phone of BlackBerry has a high demand and every time it is restocked, it has sold out. BlackBerry Priv is being highly rated till now; here I am going to discuss four big reasons, why I feel it is one of the best Android phones available in the market.
Security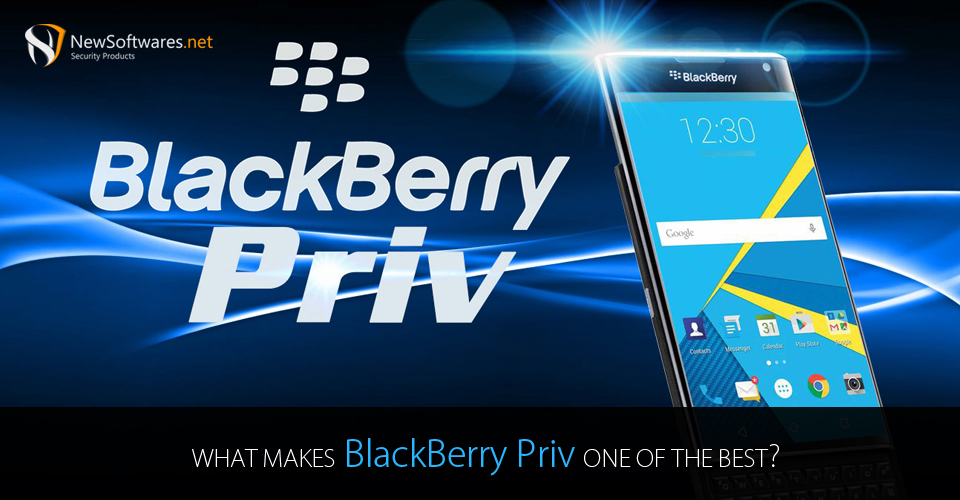 Arguably, the newly launched BlackBerry Priv us the safest Android phone available on the market at the moment. The company has created its enterprise servers to battle hackers and other infectious elements that threaten users' security. Apple has to wipe off some malware applications from their official app stores, on the other hand, Android have thousands of such apps on Google Play, consequently, Android users are always an inch away from being deprived off from their valuable information. In such a situation, a secure phone like Priv, is a blessing to Android lovers.
The return of QWERTY Keyboard
All the smartphone manufactures have dumped off keyboards. BlackBerry has just made it stylish and equipped their first Android phone with a slider. Thus, if you are comfortable using keyboard, you can opt for it, otherwise, it can be operated like other smartphones as well. It is indeed a wonderful idea.
SEE MORE: More news regarding the upcoming Samsung Galaxy S7!
The BlackBerry Messenger
BlackBerry messaging is an extremely secure medium to interact with people around you. You can easily manage a number of chats and even group conversation without paying a heed to hackers, knowing that it is completely safe. The company has its messenger application for iOS users as well, but, the pre-installed application by factory has some additional handy features.
BlackBerry Applications and Emails
The company has engineered customized applications to operate Priv and organize calendars. One of those apps is BlackBerry's keyboard app that helps users to navigate between the built QWERTY keyboard of the phone and the virtual keyboard that is to be used via screen.  The BlackBerry launcher helps you access emails and contacts with great ease.  All in all, these tailor made applications helping users a big time.