Microsoft announced in a statement on Monday that it would be cutting free online storage available to their OneDrive customers. The company previously allowed 15 GBs of space to its OneDrive customers, which they are now cutting by two-thirds, making it the second major company, after Amazon, to retreat from a consumer cloud-storage boom. Users can only use up to 5 GBs of storage space for free, which according to Microsoft is enough for about 6,600 Office documents, or 1,600 photos.
Microsoft has also announced that it would be ending its unlimited cloud storage offering, blaming it on the small number of users who abused the system. "Since we started to roll out unlimited cloud storage to Office 365 consumer subscribers, a small number of users backed up numerous PCs and stored entire movie collections and DVR recordings," Microsoft said in a statement on Monday. It said that in some cases, these users stored more than 75 terabytes "or 14 000 times the average" on its OneDrive service.
"Instead of focusing on extreme backup scenarios, we want to remain focused on delivering high-value productivity and collaboration experiences that benefit the majority of OneDrive users," Microsoft said. Instead, the company would be offering a maximum limit of one terabyte to its customers. Microsoft is also doubling prices for some storage plans. It will be charging $1.99 a month for 50GB of storage, including the free allotment, rather than the 100GB it currently offers at that price.
The company will also terminate the $3.99 a month 200GB plan. However, Microsoft said that it will give people time – up to a year in some cases – to remove files that exceed its new limits. "These changes are needed to ensure that we can continue to deliver a collaborative, connected, and intelligent service," the statement said. "They will allow us to continue to innovate and make OneDrive the best option for people who want to be productive and do more."
Fix OneDrive Storage Limit
If you are running out of storage space on OneDrive, you can purchase more storage or delete some of the files and folders that you no longer need.
To purchase more storage, sign into your Microsoft account, select the OneDrive icon, and select the "Storage" tab. From here, you can select the "Buy more storage" option to upgrade your storage plan.
If you need to delete files and folders, you can do so by right clicking on the file or folder and then selecting the "Rename" option from the drop-down menu that appears. You can then type in the new name you want to give the file or folder.
How Do I Get 100Gb Of Free Storage On OneDrive?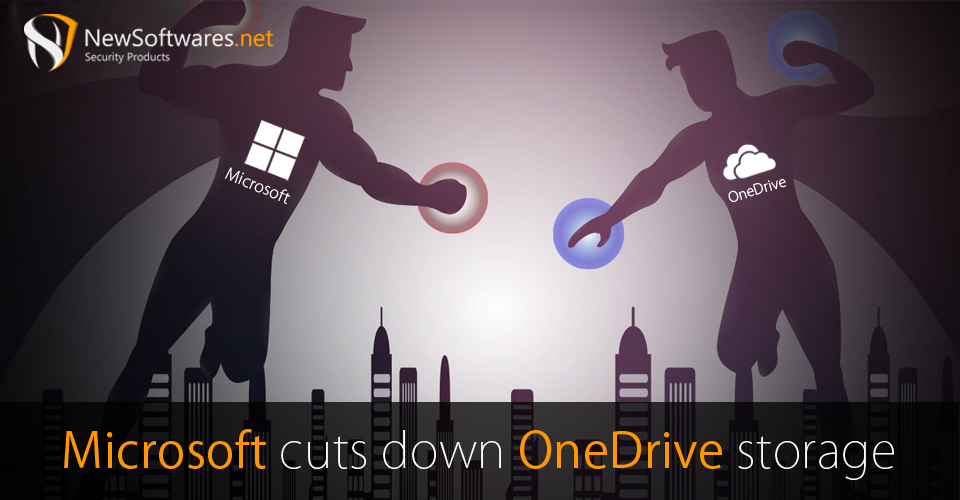 Unfortunately, Microsoft does not currently offer a 100GB of free storage on OneDrive. However, there are some ways to get more storage without having to pay for it.
One way is to use the referral program. If you refer a friend to OneDrive, you can get an additional 5GB of free storage. You can refer up to five friends, so that's a total of 25GB of free storage.
Another way to get more storage is to delete files that you no longer need. This will free up space on your OneDrive account. You can also look into other cloud storage providers, as some of them offer more free storage.
How Do I Get More Than 100Gb In OneDrive?
Unfortunately, OneDrive does not currently offer more than 100GB of storage. However, you can purchase additional storage if you need more space. You can purchase up to 1TB of storage for your OneDrive account. Additionally, you can look into other cloud storage providers, as some of them offer more storage than OneDrive.
Disadvantages Of Microsoft OneDrive
One of the main disadvantages of Microsoft OneDrive is that it is not as secure as other cloud storage providers. OneDrive does not offer end-to-end encryption, meaning your data is not fully protected from unauthorized access. Additionally, OneDrive does not offer two-factor authentication, making it vulnerable to brute-force attacks. Finally, OneDrive is not as user-friendly as some of its competitors, which can make it difficult to navigate.
Is It Possible To Store A 20 Gb File On OneDrive?
Yes, it is possible to store a 20 GB file on Microsoft OneDrive. However, it is important to note that Microsoft limits the size of individual files that can be uploaded to OneDrive to 15 GB. If you need to store a larger file, you can use the OneDrive desktop application or the OneDrive mobile app to upload files up to 20 GB in size.
Get 1TB OneDrive For Free
To get 1TB of OneDrive storage for free, you need to sign up for an Office 365 subscription. Office 365 subscriptions come with 1TB of OneDrive storage included. You can also get 1TB of storage for free by referring friends to OneDrive. For every friend that signs up for OneDrive, you will get an additional 0.5GB of storage, up to a maximum of 1TB.
Is Google Drive Better Than OneDrive?
It depends on what you're looking for. Both Google Drive and OneDrive offer cloud storage services, but they have different features and capabilities. Google Drive offers more storage space for free (15GB) and has better integration with other Google services. However, OneDrive offers more features, such as the ability to collaborate with others, and better security measures. Ultimately, it comes down to what you need and which service best meets your needs.
Get 1TB Cloud Storage
OneDrive offers 1TB of cloud storage for a monthly subscription fee. You can sign up for a subscription on their website or through the OneDrive app. Google Drive also offers 1TB of cloud storage for a monthly subscription fee. You can sign up for a subscription on their website or through the Google Drive app.
Get 5TB Onedrive Free
Unfortunately, OneDrive does not offer 5TB of free storage. The maximum amount of free storage offered by OneDrive is 15GB. However, you can purchase additional storage space if you need it. You can purchase 1TB of storage for $6.99/month or 5TB of storage for $9.99/month.