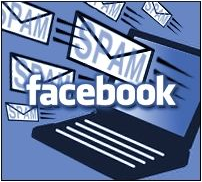 FACEBOOK! Who doesn't know about it? In this social-networking internet time, every single web user is aware of this networking giant who has snatched away all the traffic from other social networking forums within few years.
According to statistics collected from Wikipedia, as of July 2011, Facebook has more than 750 million active users. Their activities involve creation of personal profiles, updating statuses daily, adding friends, exchanging messages and chatting with their online friends.
Among these 750 million active users, there are three different user classes. One is where the users are absolutely aware of the increasing need of securing their information and to protecting it against hacking attempts, online phishing scams and hoaxes.
The Other class is where users are only aware of the online security threats but don't feel the need to secure their information and computer systems. To the sheer joy of scary internet bad guys, this class is sufficiently great in number.
Now, last one is where there are users who are surfing internet for fun only and don't really know anything about information security. They click on everything they see on internet, download every link they stumble upon and install every update they get prompted about. This class is, regrettably, highest in its user strength and perhaps the favorite target of bad internet guys.
The later most class is the one whose members are addicted with Facebook games, applications, groups and pages. This is the reason why the hackers and scammers focus on the exploitation of this class, particularly.
This article intends to aware all the users, predominantly the vulnerable class about the latest Facebook Lottery Scam that has been lose in the web world for quite a considerable time now.
Keep reading!
An email, pretending to be sent from Facebook, has been hitting inboxes all around the world claiming that the recipient of the email has won a cash prize of $900,000.00 USD. Though the email comes from facebooklottery.com and not from facebook.com, it still manages to trick the innocent user class to fall for its charisma.
It's all about the choice of charismatic words in the foul email that traps the reader into its fake charm and takes away his personal and private information with no such difficulty. Let's have a look at the too-good-to-be-true email announcing the cash prize.
Email:
Dear Winner,
We are pleased to inform you of the result of the just concluded annual Final draws held on the (30th May. 2011) by Face book group in cash Promotion to encourage the usage of Face book world wide, your Name was among the 20 Lucky winners who won $900.000.00USD (Nine hundred thousand united state dollars) each on the Face book group promotion Award Attached to ticket number (5647600545189) and Ref No (2551256002/244) Serial Number (55643451907).
The online draws was Conducted by a random selection of email you where picked by an Advanced automated random computer search from the Face book in other To claim your $900.000.00USD the lottery program which is a new innovation by Face book, is aimed at saying A BIG THANK YOU to all our users for making Face book their number one means to connect, communicate,relate and hook up with their families and friends over the years.
This is part of our security protocol to avoid double claiming and unwarranted abuse of this program by some participants and Scam artists All participants were selected through a computer ballot system drawn from over 20,000 companies' and 30,000,000 individuals' email addresses and names from all over the world. This promotional program takes place every three years.You have to be Rest assured that this is Real and Legal..and there are Some Scam artists around…Thanks to the FBI…216 of them have been arrested… The software corporation to encourage some few individuals with web site and email addresses promoted this lottery.
Your name was selected in a raffle that was made 30th of May 2011 so we need your fast response so that we can proceed with the delivery of your fund .You are required to contact our payment dept via e-mail and phone number
E-mail: [email protected]
Phone Number:407-495-6530.
With information below in order for us to complete your winning certificate and for further information regarding the disbursement of your lottery win.
FULL NAME:
FULL CONTACT ADDRESS:
MOBILE PHONE NUMBER:
OCCUPATION:
MARITAL STATUS AND AGE:
NATIONALITY / COUNTRY:
TICKET NUMBER:
REF NUMBER:
SERIAL NUMBER:
YOUR EMAIL ADDRESS:
All winnings must be claimed not later than 31st of May, 2011. After this date, all unclaimed funds will be included in the next stake. To avoid unnecessary delays and complications please remember to quote your reference and batch numbers in all correspondences. Furthermore, if there is any change in email address please contact us on time
To enable him issue you certificate of winning Accept my hearty congratulations once again
CONGRATULATIONS ONCE AGAIN FROM FACE BOOK!
Thanks,
Regards,
Patrick Widen
Promo Coordinator.
Face book © 2011.
Scams like these are designed specifically to collect your personal and private information by luring you to enter into an award or cash winning contest, or giving you updates about recent KNOWN world activity like a video link of football final match or its famous goal, or provoking the generous and sensitive you by showing horrible pictures about a recent catastrophic event happened in the word and convincing you to donate for it. They crawl passed your defenses without letting you feel exposed or betrayed and grab hold of all of your confidential information in the most conniving way possible.
What you need to understand here is the fact that a legitimate company will never ask for your personal and confidential information through emails. Besides, there is always a loop hole in any scamming attempt or hoax activity. You only need to dig deep for it.
Keep a watchful eye for fraudster emails like these and always remember to back check the source, whether or not it appears absolutely legitimate. The best way of checking the source is to type in the URL of the website the email has been sent from. If the website looks legitimate, go for it. But if it does not, do not risk your information by clicking on anything in that email. Delete it instead and move on.
Also, read our other security articles that keep you up to date about latest phishing scams and how to be safe from them.
Keep reading and stay secure with Newsoftwares.net