Do you believe that the phone in your pocket is good enough to use it for a next couple of years? Well, you might need to rethink on that. Qualcomm is all set to launch their new chip, which is expected to do much better than its previous edition, i.e. Snapdragon 810. The chip did not deliver as it was promised by the company. As a result, some of the big names like Samsung ditched the chip from its flagship smartphones, Galaxy S6 and S6 Edge. The new member of Snapdragon family is expected to be faster and not repeat the damage that was done by its previous edition. The smartphones of the next year are expected to have some breathtaking features and you will probably want to dump your current smartphone for a newer one. Here are some of the features that will be borne by 2016 phones.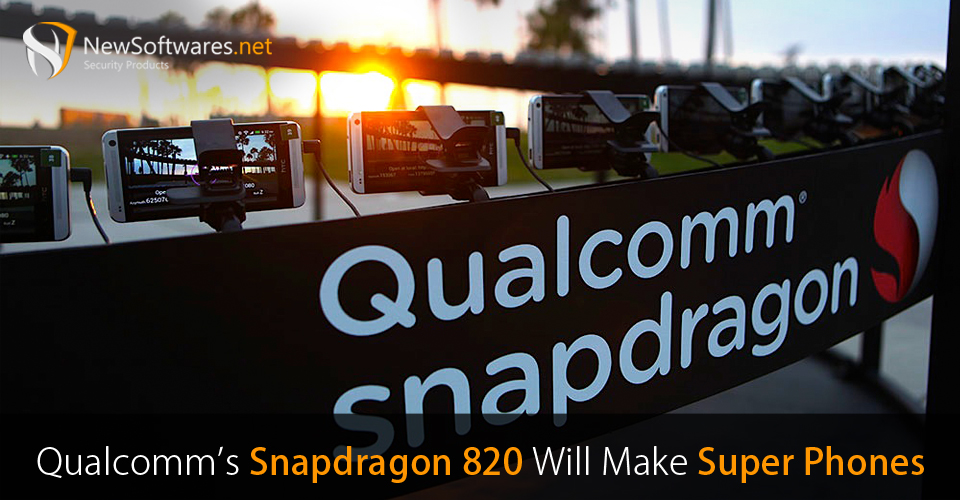 Object and scene recognition
Auto tagging seems to be quite possible in near future. Facial recognition is nothing new, but, the new chip of Qualcomm has taken it to a whole new level, it can identify the object or a scene in real time. Whether you are taking picture of your dinnner or a capturing some moments on a landscape, your phone will know where you are and what are you clicking. Sometimes from now, you will be able to order your phone to click the picture of your kid in the frame; the camera will automatically zoom into him and take a perfect picture of him.
Fast and faster internet
The new chip of the chip making giant will support multiple user MIMO (MI-MIMO), which will boost up bandwidth for all devices connected to a hotspot connection, means faster internet. The 802.11ad is very much capable to provide you this rapid speed internet that you will desire of such an insanely high speed internet. On the other hand, the chip is equipped with an upgraded modem. By taking advantage of LTE-U – the unlicensed spectrum shared with Wi-Fi – phones powered by the Snapdragon 820 will be able to get LTE connections with a theoretical maximum as fast as 600Mbps (megabits per second) down and 150Mbps up. The speed of your internet will not as flashy as it suggests, but, it will be around 33% faster.
Better sound quality from speakers
Devices have been giving breathtaking sound quality for ages now, but, that is through the earphones. But, now, the Qualcomm latest chip will enable surround sound through the speakers of the device. No doubt that only the person sitting with the device will be able to enjoy the high quality sound. The intelligent chip amplifies the sound first with low levels without making the highs potentially damaging. Afterwards, it applies digital signal processing to give both the direction and distance to the sound, which makes it ideal for movies and games.
The future devices of smartphones that will use the Qualcomm Snapdragon 820 processor, will be able to give its users, the experience of virtual reality. The CPU and graphics processor (the Adreno 530 GPU) can work together to render a high-res 3D-environment in real time. The latest chip can offer a majestic virtual reality experience and that too using 40% less power as compared to the Snapdragon 810.
Improved fingerprint sensor
Every second smartphone is equipped with fingerprint scanner, but, users suffer logging in with that. Anyone with a bit wet or dirty fingertip cannot get logged in first attempt. But, it looks like Qualcomm is addressing this issue and their new SenseID will resolve it once and for all. The new fingerprint scanner will be launched along with Snapdragon 820. The new SenseID will use ultrasonics that can recognize tiniest ridges on a print, and a liquid sheen can actually make the scan more accurate.