Nexus phone are meant to do two things very well, and the 6P does both those things very well. First, it can run the Android OS perfectly. Second, it is able to compete with other flagship models and the 6p is certainly nothing short of a powerful device.  What's even better is the fact that it's slightly cheaper than other flagship models and works on nearly all carriers.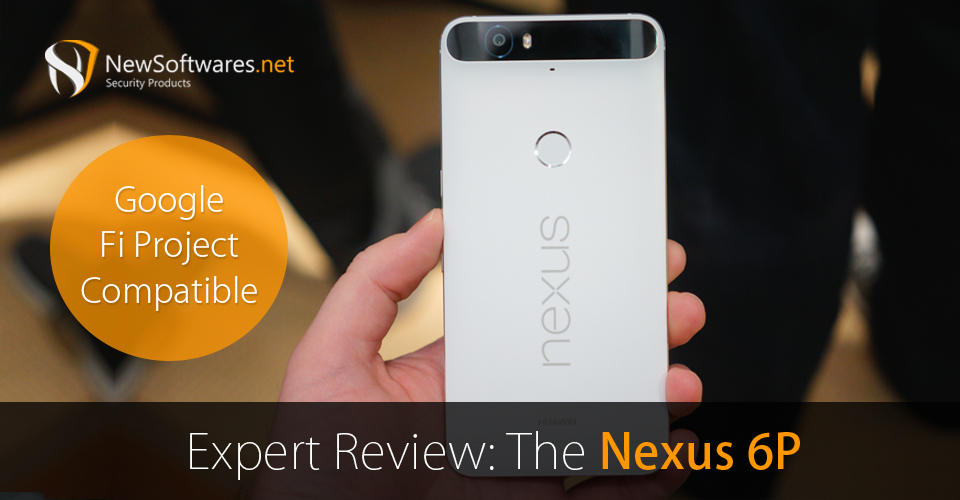 However, in my opinion, the large 5.7 inch screen and its bulky size is a major disadvantage for users who are not big fans of Phablets. Nevertheless, this is just my opinion and if others disagree, I can respect that. On the plus side, the phone has a metal frame which adds a touch of premium. The phone comes with a high-resolution full HD display and a fingerprint reader for convenience and fool-proof security. In terms of camera capabilities, the back camera has a 12 megapixel sensor that takes crisp, sharp photos; integrated with a powerful speaker, that's more than adequate for watching movies or having conversation over the speakerphone.
What's most exciting thing about this year's nexus phones is that they are all compatible with Google's Project-Fi. For those who are unfamiliar with Google Fi-Project, It's basically Google's newest effort for sending balloons 60,000 feet in the air to beam WIFI signals in isolated communities, such as villages in third world countries.
To explain it more simpler terms, the Nexus 6p is the most advanced phone Google has launched till date. What's really makes this phone stand apart from the crowd is its specs and features combined with its lower price. Anyone looking for a high-end phone would seriously compare the 6p with the likes of iPhone 6, 6s, Note 5, S6 and the less popular Sony's Z5 flagship.
However, I am still a critic when it comes to this phone. For once, the finger print reader has been placed in an inconvenient location, making it cumbersome to unlock the phone. Next, even though the camera quality is top notch, the default camera app doesn't have the custom features found on other flagship handsets, namely the s6 or note 5. When it comes to charging, Google has made the shift to USB type C cables, drastically increasing charging speeds. However, I am a little disappointed that Google has not integrated wireless charging feature into this nexus phone. Finally, I believe, and this is my personal opinion – that all flagship smartphones should be waterproof. Google had a golden opportunity to capture Sony's Z5 market, yet they failed in act.
Nonetheless, the Nexus 6p will surely win the hearts and minds of users who despise bloatware on a smartphone. Users, who are eager to use the latest and greatest mobile OS Android has to offer, will certainly splurge their hard-earned cash for this device.
So, here's the breakdown of what I liked and what I disliked about this phone:
The Good:
Comes with Android 6.0 preloaded, so you don't have to for an over-the-air update on your existing device.
Metal body gives the phone a premium look.
High resolution screen display combined with a decent camera.
Accurate and bug free fingerprint reader.
Low price with high-end specs
The Bad:
It's a Phablet, not up to everyone's liking.
Fingerprint reader is located in an inconvenient spot.
No wireless charging capabilities.
Not waterproof.