Introduction
Data privacy is a critical concern for businesses in the digital age. The rise of cybercrime and data breaches has made it essential for companies to take adequate measures to protect their customers' information. Organizations can provide transparency around collecting, using, and storing data through a data privacy statement.
A clear and concise data privacy statement helps build customer trust by giving them transparency into how their personal information is used. This can also help companies comply with various regulations related to user privacy, such as GDPR or CCPA. Therefore, businesses must prioritize creating a comprehensive data privacy statement that accurately reflects their practices.
Data Privacy Statement
Definition Of A Data Privacy Statement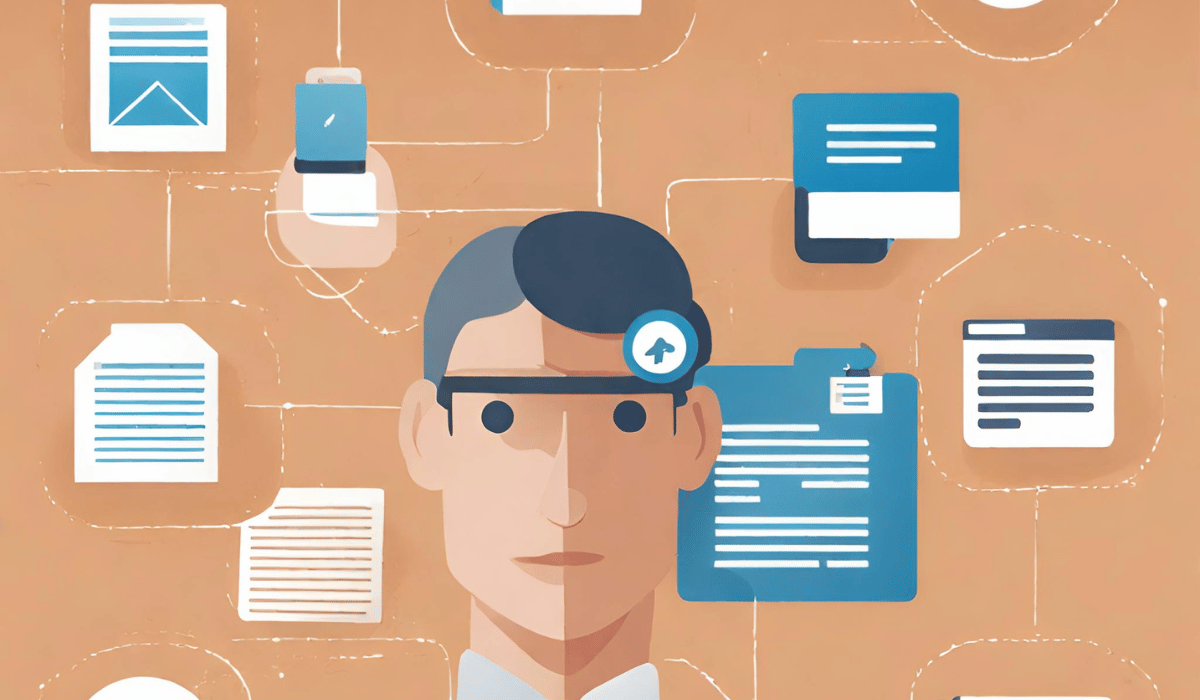 A data privacy statement is a legal document that outlines how an organization collects, processes, stores, and shares the personal information of its customers or users. This statement informs individuals about their rights regarding their data and how the organization uses it. It also lists the measures taken by the organization to protect this information from unauthorized access or misuse.
The Purpose Of A Data Privacy Statement
A data privacy statement aims to build trust with customers by demonstrating a commitment to protecting their personal information. The General Data Protection Regulation (GDPR) requires organizations operating within the European Union to have a clear and concise privacy policy that explains how personal data is processed. Non-compliance can result in hefty fines and damage to reputation. Beyond legal obligations, having a comprehensive data privacy statement can also enhance brand reputation among customers who value transparency and security.
What Should Be Included In A Data Privacy Statement?
A good data privacy statement should include the types of personal information collected from users, such as name, age, address or email address. It should also contain information about the purpose of collecting it and how it will be used. The statement should outline any third-party entities accessing this user data for processing purposes, such as payment gateways or shipping providers. Furthermore, it must describe the security measures taken by the organization to protect user data from unauthorized access or breaches.
The Difference Between A Data Privacy Statement And A Privacy Policy
A privacy policy is a broad statement outlining an organization's overall approach to data protection. In contrast, a data privacy statement provides specific details about how personal information is collected, processed, and shared. The latter includes more granular details such as the types of personal data collected, its purpose, and who it may be shared with.
The Legal Framework Of Data Privacy Statements
Overview Of Data Privacy Laws Around The World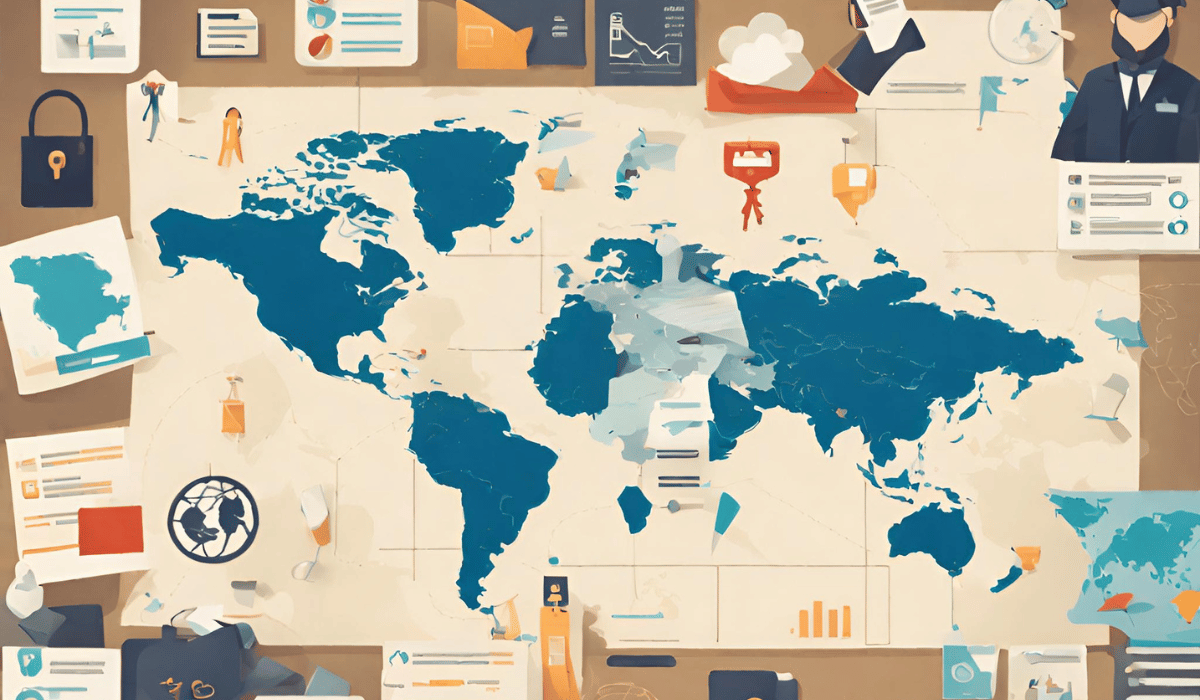 Data privacy laws around the world vary in their scope and requirements. In Europe, the General Data Protection Regulation (GDPR) governs the protection of personal data for all citizens within EU member states. It requires that companies obtain explicit consent from users before collecting or processing their personal information. It grants individuals certain rights, such as accessing and deleting their data.
In the United States, there is no federal comprehensive data privacy law, but various state-level regulations exist. For example, California's Consumer Privacy Act (CCPA) provides Californian residents with the right to know what personal information businesses collect about them and allows them to request that this information be deleted.
Other countries with notable data privacy laws include Canada's Personal Information Protection and Electronic Documents Act (PIPEDA), Japan's Act on Protection of Personal Information (APPI), and Brazil's General Data Protection Law (LGPD). While these laws differ in their specifics, they all aim to protect individual privacy rights in an increasingly digital world.
In Australia, the Privacy Act regulates how organizations can collect and use personal information about individuals. It sets out rules for handling credit reporting information, health information, and enforcing penalties for non-compliance with its provisions.
The Role Of Data Privacy Statements In Complying With Data Privacy Laws
Data privacy statements play a vital role in complying with data privacy laws. These statements communicate how an organization collects, uses, and handles personal data. Data privacy laws such as the General Data Protection Regulation (GDPR) require organizations to provide transparent information about their data processing activities.
Consequences Of Non-Compliance With Data Privacy Laws
Non-compliance with data privacy laws can have serious consequences for businesses, both financially and reputation-wise. Fines and penalties for non-compliance can be substantial, with some countries imposing fines of up to 4% of a company's global revenue or €20 million (whichever is greater) for severe violations. This affects not only small businesses but also large corporations.
The loss of customer trust due to a data breach or misuse of personal information can have long-lasting effects on a company's reputation. In today's world, where consumers are increasingly conscious about their privacy rights, they expect companies to handle their data responsibly. Failure to do so can lead to negative publicity and losing loyal customers.
Best Practices For Creating A Data Privacy Statement
Importance Of Creating A Customized Data Privacy Statement
Tips For Drafting An Effective Data Privacy Statement
Common Mistakes To Avoid When Creating A Data Privacy Statement
Implementing Your Data Privacy Statement
Importance Of Communicating Your Data Privacy Statement To Your Audience
Communicating your data privacy statement is crucial as it builds trust with your audience while fulfilling legal requirements. By making your data privacy statement easily accessible on your website or mobile app, you demonstrate transparency and accountability to your customers. They will appreciate knowing what type of data you collect from them and how it will be used. This can lead to a more positive perception of your brand and increased customer loyalty.
Moreover, communicating your data privacy statement can help prevent misunderstandings or disputes between you and your customers regarding sensitive information. By outlining the measures taken to protect their personal information in case of theft or security breaches, you reassure them that they can trust you with their data.
Strategies For Effectively Implementing Your Data Privacy Statement
Maintaining And Updating Your Data Privacy Statement
Maintaining your data privacy statement means regularly reviewing and assessing its accuracy, completeness, clarity, and compliance with current legal requirements. It involves identifying changes in your business model or operations that may affect how you handle personal information and updating the statement accordingly.
Updating your data privacy statement is necessary when there are significant changes to the law or industry standards or material changes in your organization's practices or policies related to personal information handling. This includes adding new types of personal information collected, changing how you use that information, adjusting retention periods for different data types, or making updates due to mergers or acquisitions.
Examples Of Companies With Effective Data Privacy Statements
Apple Inc. is known for its clear and concise data privacy statement that puts users' privacy first. Their statement emphasizes the importance of transparency and control over personal information, which includes location data, browsing history, and other sensitive information. Apple also makes it easy for users to opt out of sharing their data with third-party companies.
Microsoft Corporation's data privacy statement outlines how they collect, use, and protect personal information while using their products and services. The company provides detailed explanations on how users can manage their information through Microsoft accounts, including control over what gets shared with other customers or non-Microsoft companies.
Amazon.com Inc.'s comprehensive privacy policy reflects its commitment to protecting customer information using a multi-layered approach that includes encryption technology, access controls, firewalls, and secure network architecture. They also provide options for customers to review or modify their account settings at any time to ensure that their data remains protected.
FAQs
What Is The Difference Between A Data Privacy Statement And A Privacy Policy?
A privacy policy is a legal document that outlines how an organization will collect, use, store and protect personal data. A privacy policy aims to inform individuals about what will happen to their personal information when they interact with the organization's products or services.
On the other hand, a data privacy statement is a public-facing communication that details an organization's commitment to protecting individuals' rights over their personal information. It typically includes information about what types of data an organization collects, why it is collected, how it will be used and who it might be shared with. Data privacy statements give individuals more transparency into how an organization will treat their personal information.
Do All Businesses Need To Have A Data Privacy Statement?
It may not be a legal requirement for all businesses to have a data privacy statement, but it is certainly the best practice. This transparency can increase consumer trust in the brand while also ensuring compliance with various data protection laws.
Can I Use A Template To Create My Data Privacy Statement?
Different laws might apply to you depending on where your business is located and what kind of personal data you collect from customers or users. A template may provide a good starting point, but it won't be enough to cover all the nuances and legal requirements specific to your situation.
Moreover, simply copying and pasting someone else's data privacy statement could land you in hot water – both legally and ethically. If you don't take the time to review and tailor each section of your statement to reflect how your business collects, processes, stores or shares personal data, then you risk misleading people about how your organization handles their information. This could lead to mistrust from customers or even regulatory fines down the line.
How Often Should I Update My Data Privacy Statement?
To ensure that you are complying with legal regulations and maintaining transparency with your customers, it is recommended that you review your data privacy statement at least once a year. However, if significant changes in how you deal with customer information or new regulations have come into play, then updating more frequently may be necessary. Remember that transparency is key when handling customer data – keeping them informed of all changes to how their personal information is treated.
What Is A Data Privacy Notice?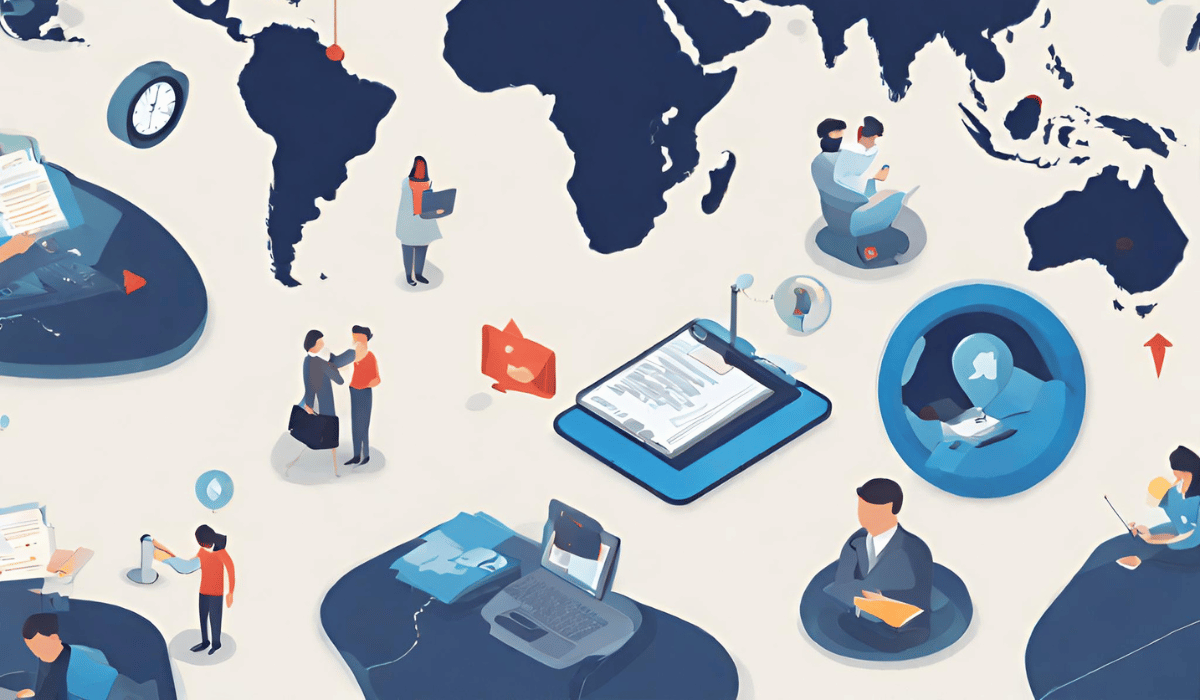 A data privacy notice is a statement that outlines how an organization collects, uses, and manages personal data. It explains what information is collected, how it's used, who has access to it, and how it's protected. This notice plays a crucial role in informing individuals about their rights and the control they have over their own personal data.
Conclusion
Data privacy statements are a crucial aspect of any website or business that collects personal information from its users. These statements outline how the data collected will be used and shared, and the measures taken to protect it. Businesses must be transparent about their data usage practices and give users control over their personal information.
Not only do data privacy statements help build trust with customers, but they also help businesses comply with various regulations such as GDPR and CCPA. Failure to comply with these regulations can lead to hefty fines and damage to a company's reputation.