Those who believed that Smartphones have reached their saturation point have already been proved wrong. The year 2015 may most rightly be called the year of phones with some of the best phones ever imagined, coming out this year. With a few more yet to come, including the Nokia Lumia 950, I've compiled together a list of some of the best smartphones released this year.
Samsung Galaxy S6 Edge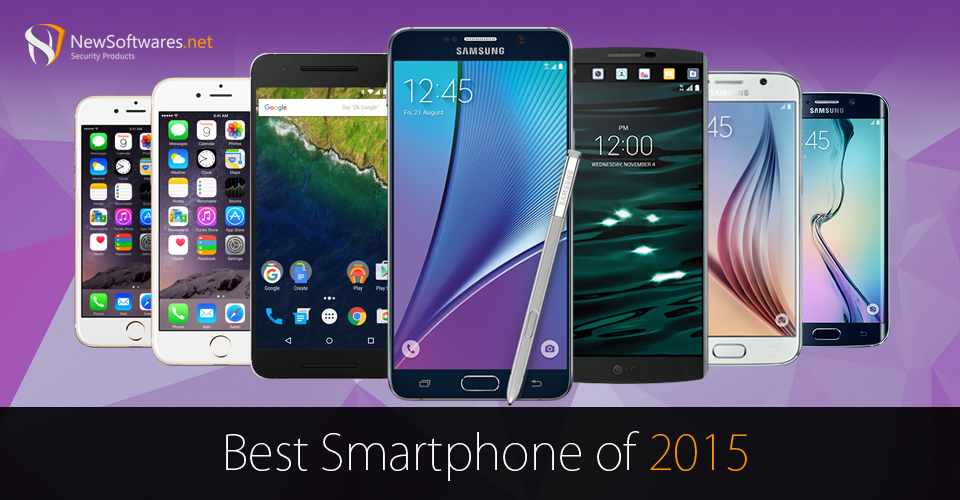 Galaxy S6 Edge is the premium version of an already great Samsung Galaxy S6. Its wraparound display not only makes it so good looking, but the users can also use some added features which aren't available on the S6's flat surface. Although the latest Galaxy S6 is not as tough as its predecessor, it's still stronger than most other phones out there. Therefore, we can say that Samsung Galaxy S6 has the beauty and brains to take down all other smartphone competition.
Samsung Galaxy S6
Galaxy S6 is the Samsung reborn. Unlike its predecessors, which were mostly made up of plastic, the newest Galaxy comes in an aluminum alloy bow package with a glass display. With many improved features including its fingerprint reader, the phone is a real powerhouse. However, the phone is extremely similar to Apple's iPhone 6, bringing with it some of its unpopular features like a battery which is non-removable and lack of expandable storage.
SEE MORE: Things To Remember While Buying A New Smartphone
iPhone 6S Plus:
A bigger battery, a larger screen with higher resolution, optical image stabilization and 3D Touch display; these are the key features of iPhone 6S Plus. It also has a better camera and speed than its predecessors. These advantages give iPhone 6S Plus an edge over all the other phones out there. Its short battery life and large body are the only flaws worth noting.
iPhone 6S
iPhone 6 was great, but iPhone 6S is even better. Its newest features include a bigger screen, better camera, Apple Pay and 3D Touch. Although, the 3D Touch is a bit sloppy, we may expect this to improve in the upcoming versions of Apple iPhone. The phone comes with a sturdier body and an overall improved speed. Its highly polished and refined than its predecessors and proves that Apple does learn from its mistakes.
Samsung Galaxy Note 5
Samsung Galaxy Note 5 is the smoothest, sleekest stylus-equipped, jumbo screen Smartphone that the company has ever made yet. The phone is terrific. Using the Stylus has never been better and it's the perfect phone to have if you prefer to write by hand. The battery life and cameras are terrific. The only issue with Galaxy Note 5 is its price which, when compared to other large-screen competitors, is very high.
Google Nexus 6P
Google Nexus 6P is surely the best Nexus ever produced. Google's partnership with Huawei has really clicked with Google producing the perfect software and Huawei bringing in the hardware to match. Unlike previous Nexus devices, Google Nexus 6P has a sleek and luxurious feel about it. It adds a metal frame and, a crisp high-resolution display, a spot-on fingerprint reader, strong stereo speakers and a capable 12-megapixel camera. Overall, this best-ever Nexus is hard to beat!
LG V10
If you're looking for a phone which provides you with the best camera experience, then look no more! The feature-packed V10 is LG'S best smartphone yet. The phone has two front-facing cameras for wider selfie shots as well as a bunch of brilliant camera controls with manual modes for both photos and videos. It also contains a fingerprint sensor, expandable memory and a removable battery. Although, the phone is a bit pricey, but it's awesome features make it a phone worth spending money on.