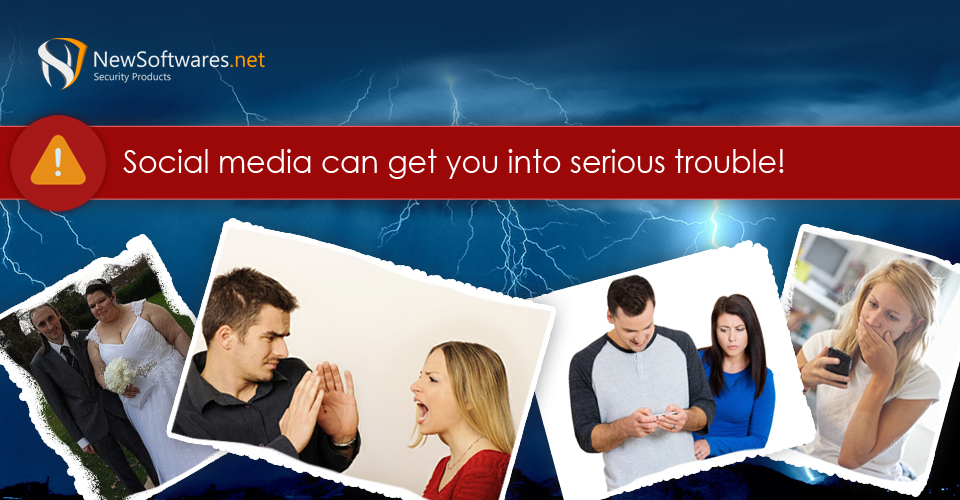 Go back 15 years ago, and one can instantly recognize that martial breakups weren't as dramatic as they are today. With the introduction of social media, many marriages are severely affected negatively due the openness of social media, people can send messages to one another and these can be viewed by anyone. All in all, the widely open concept of social media is revealing more of our private lives for the public to see. The wide availability of photos and videos on social media means than all our – no matter how insignificant – moments are recorded.  Many have opted to use social media only on their smart phones, which however can backfire if they don't have their accounts protected with social media vault apps. Others have stopped using all or some social platforms altogether to protect their privacy and their sanity in general.
Likewise, most of us take our smart phones where ever we go. Be it going to the beach, to a party or to a relative's home, we never need to bring a standalone camera or camcorder, as our smart phones have it all.  In fact, people have become so smart phone obsessed that they take selfies and images for no reason at all. Be it eating lunch, trying out a new outfit or taking a selfie right after getting out of bed. In fact, many social media users have become posers.  As a result, some people have so many images that they have the purchase separate cloud storage so they won't have to delete their old photos.
It seems that our obsession with selfies, status updates and other social media nonsense is never ending. In fact, social media – namely facebook – has disrupted our lives to such an extent, that 33 percent of all marriage breakups resulted directly due to its use. It was revealed that sending inappropriate messages or exchanging them was mostly responsible for breakups. Other reason is that someone may rat out on each other, creating mistrust amongst couples. However, apps like twitter, linked in and others didn't have any negative effects on relationships.
Moreover, facebook has been the go-to-place to find anyone, including your long lost boyfriend or girlfriend. Consequently, ex's have often been known to stalk their former spouse, possibly even targeting their present spouse and spreading false rumors.  Accordingly, when marriages break apart, ex spouses often find it difficult to decide whether their old memories such as photos and videos should be archived or destroyed. Many struggle to let go of those old mementos, as it signifies that their marriage is still alive. Psychologists believe that such attachment to old photos and videos is a sign of denial and delusion. Once a marriage is over people need to move on and learn from their mistakes.
In all, for married couples, facebook is a curse, and anyone who is happily married shouldn't be using it. One way to do this is not make your profile public, and you can also go into facebook setting and prevent discovery of yourself.
Summary:
Social media is an artificial tool that is breaking up real relationships. Couples who wish to keep their marriage free from outside interruptions should not use social media – mainly facebook.