Out of nowhere, WhatsApp has launched a new feature referred as 'WhatsApp live location' that will allow you to share your location in a private chat or in a group and will further let people know your exact location while you keep on moving.
This new feature is still being rolled out to the millions of users so you might not have experienced it…. yet. But we're sure you'll get it in time as it's already on its way!
However, WhatsApp already lets you share your location, but that's your current location (a one-time-share). That is surely suitable in telling someone where to come but not suitable to see how far away you've reached.
WhatsApp live Location: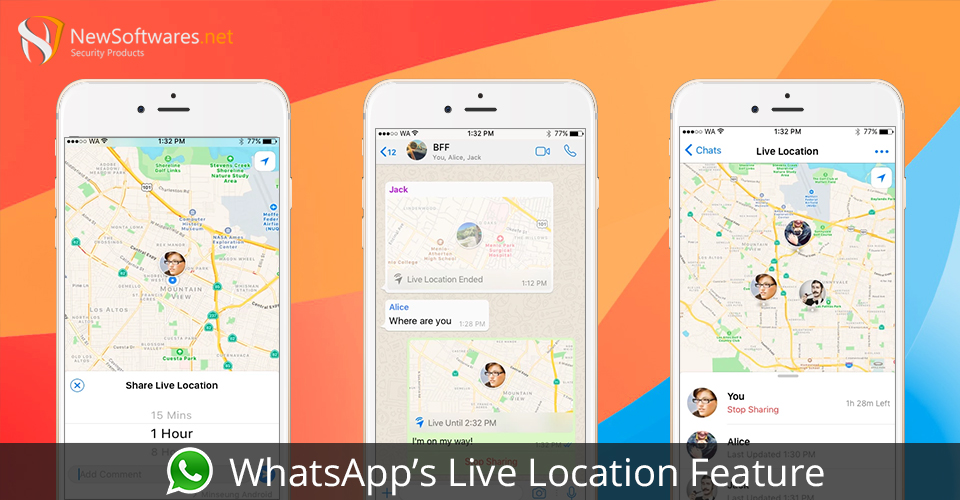 With this feature, the location updates in real time (even after you leave the WhatsApp app). You may share your location with another person while coming home or with your friends so that they may know how far away you are from a party. This newly launched feature is temporary, fully opt-in and can share location for 15 minutes, an hour, and even 8 hours (all depending on what you select). However, you may manually stop the sharing of locational data at any time within a chat.
How to Check whether Your app already Possess such Feature:
Both Android and iOS users are eagerly waiting to taste such feature which is already rolled out to the masses. However, to check whether you've already got possession of such feature, you may do so by opening any chat (either a group or a private) and click on the 'attach' button. Here, you'll see an option to select the duration when sharing the location. If however, you don't have such option, then I'm afraid such feature isn't yet available for you.
But once you've got possession of such feature, you may see the location of the users sharing their data of live location with you through a map view. Furthermore, you'll be able to see the names of the users along with a timestamp that explains how fresh the data is.
Selective Location Sharing:
In case of groups, you will be able to see the location of all the users who are willing to share their location in the group information view. This is quite useful if you're trying to coordinate a lot of people together. But know that, anybody can opt not to share their location due to some privacy concerns. A very similar feature exists in telegram while the most famous Facebook Messenger allows you to share real-time location data for 1-hour sessions.
Google maps have also recently launched a similar kind of 'real-time location sharing' feature. For example, you can share a trip, and instead of sharing your location for a fixed time, you may choose to share a particular journey.
Battery Life – Not Affected:
This feature of live location share does not affect your battery life as explained by WhatsApp. There are multiple techniques which can be used to converse the battery life. For example, it includes when the last time one shared their location was whether on the other side of the chat someone is looking at the map and more.
End to end encryption for Location Sharing:
The share of locational data isn't threatened by any prying eyes as it is also protected with the help of 'end to end encryption'. Hence, the only person able to see your location is the ones you have selected to share your current/live location with.