Panasonic is all set to launch a laptop especially for workers who work in field, the new member of Toughbook. It will be very helpful for field workers, who need a mobile computing solution with advance specs and high capability of storing data. The Toughbook 20 is something exactly what a field worker crave for. It is basically built for challenging environment that is faced by Police, Army or field workers working in a gas, oil or logistics field. The new laptop of Panasonic is not only an ordinary laptop; it is detachable one and can be used all by itself or flipped 180 degrees.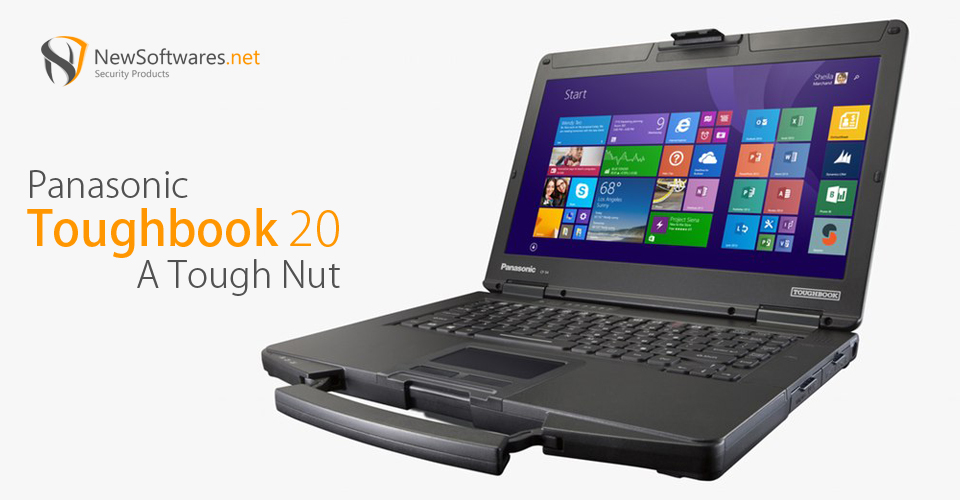 It has a built-in handle and kick strap along with a rotatable hand strap. It can be operated in a carry mode or it can be hung on a wall for conveniently usage as well. The laptop can be downgraded to Windows 7, thus, if you are uncomfortable using Windows 8 or Windows 10, it is not an issue at all. In terms of physical appearance, it weighs 3.9 pounds, which is 1.76 kg. It has a strong frame and it can successfully bear electromagnetic interference, drops, shocks, vibration, water, humidity, extreme temperature, sand and everything else that is physical and can damage an ordinary laptop.
The Toughbook 20 of Panasonic also has a rear 8 MP camera that can be handy for a number of different purposes such as showing a site or something as it is especially designed for people involved in field work. Other than that, it has a front 2 megapixel camera as well. The 1080P 10.1 inch touch-screen, works well even when you are wearing gloves. As being somebody working in a cold environment should be comfortable using the tablet without any difficulty. Moreover, the laptop has a 2600mAh battery, along with that; there is another spear battery in the keyboard dock that can be swapped between keyboard and tablet for double battery if needed.
This hardcore machine runs the latest Intel Core M5 vPro processor and 8GB of RAM that makes it fast as well. Panasonic's laptop has a backlit keyboard that is a bit bigger than its preceding model, Toughbook 19. The additional features of this laptop are serial port, magstripe reader, 1D/2D capable barcode reader, GPS, insert-able SmartCard readers, fingerprint readers and a 4G LTE carrier modem. Users will be able to get an immensely tough 2-in-1 laptop and a tablet at a price of $3,099 by February 2016. Many people will be looking forward towards this monstrous gadget.