Video calling is as common today as meeting someone or talking on call with somebody. Live conference on Skype or through any other software between people residing in different parts of the world is nothing surprising now. Now, many companies tend to interview candidates for jobs living in other cities or other countries through video calls. As a result, you need to look decent on the screen. A very few people know the simple tricks that can make you look impressive during a video call. Whether you are attending a business meeting or a Skype interview, it is essential for you to look impressive to the person sitting at the other end. Here are some of the simplest of guidelines.
Proper lighting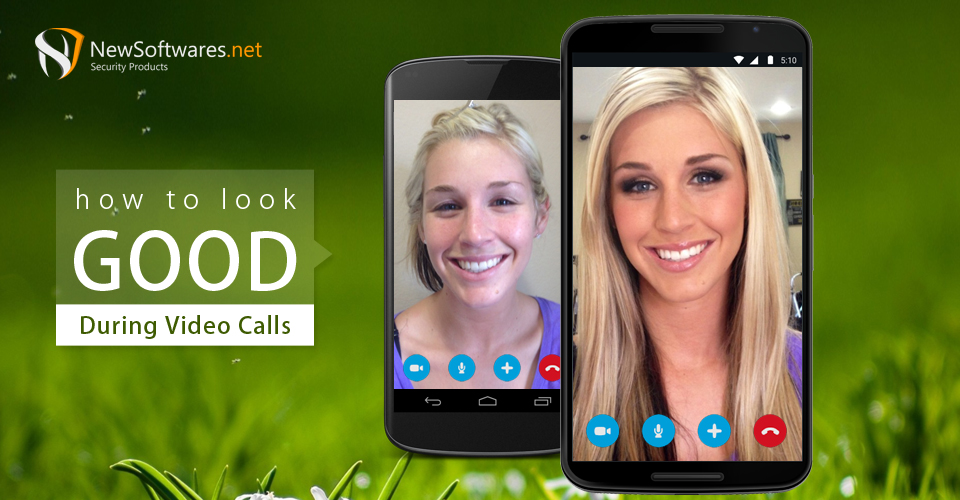 No matter from where you are attending the video conference, you need to maintain a proper light. You should never sit under a lamp as it creates shadows under your eyes that can make you look tired and even older than your age. Do not get the light to focus on you, instead diffuse it. There is hardly anyone in the world, who would look respectably well under the scorching beams of a powerful lamp.
Camera Angle is the key
Keep your laptop or whatever device you are using for video call in front of the eye level and far enough to eliminate the flash-eye lens effect. We usually keep our smartphones below our faces and the camera view is horrible from that angle. You look chubby with double chin and there is an awkward scene of your nostrils.
Look into the eyes
If you can hide the box, where you pictures appear during a video call, hide it altogether. Usually, the box in which your face appears is at the bottom of the screen. When you look yourself on the screen, you break the eye contact with the person sitting at the other end. It may look rude to that person, moreover, when you look downward during a Skype session, the shadows on your face get prominent, which prevents him to see your eyes.
Dress well
You need to be conscious of what you are wearing. Although, a video session only features your upper body, but, you still need to avoid wearing bold patterns. It can distract the person sitting on the other hand from your face to what you are wearing. Be classy while choosing what to wear; try to opt for solid colors. It will also help you to neutralize shadows from your face.
Brighten your face
Both men and women should brighten up their face a bit. Keep the hair off your face and highlight the centre. A little bit of MAC powder can help your complexion look smoother and better. A note especially for women, never wear heavy makeup while sitting in front of their webcam for the purpose of a video call. Instead, just use a bright pop of color on their lips to keep the attention of the other respondents on their face.