How to recover password by enabling the Master Key feature?
The master password helps you to protect your data from the prying & the tracking eyes. This security software allows you to use a single password for all of your Cloud Accounts and reduces your effort of maintaining different passwords for different Accounts. However, in case if you have lost or forgotten your master password, fear not as you can easily regain the access to your account without any hassle!
By selecting the "Enable Master Key" you can recover your password with the help of the serial key easily. However, if you do not want this option, you can unselect the "Enable Master Key" option for your convenience.
Forgotten Master Password? No worries!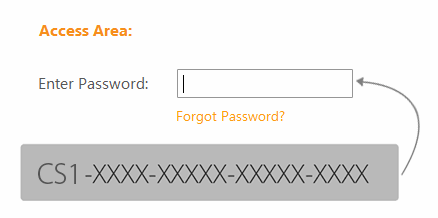 If you are a registered user, you are only required to enter the serial number (received at the time of the purchase) in the field of the "Master Password." This feature, however, is only available in the Full Version & only the registered users can use this feature.
Cloud Secure – Multiple Apps Protected by a Single Password!
Cloud Secure is a top-notch Cloud Security application that helps you to protect multiple Cloud Accounts such as Dropbox, Google Drive, OneDrive & Box with a single Click. It offers solid protection with the help of its password protection feature. It enables you to use a single password to manage several Cloud Accounts & facilitates you to access the respective Cloud Account with a single Click.