How to use Cloud Secure – Beginners guide to cloud security
Here are the basic steps to protect Cloud Accounts with the help of this software:
Install the software on your device and create a Master Password.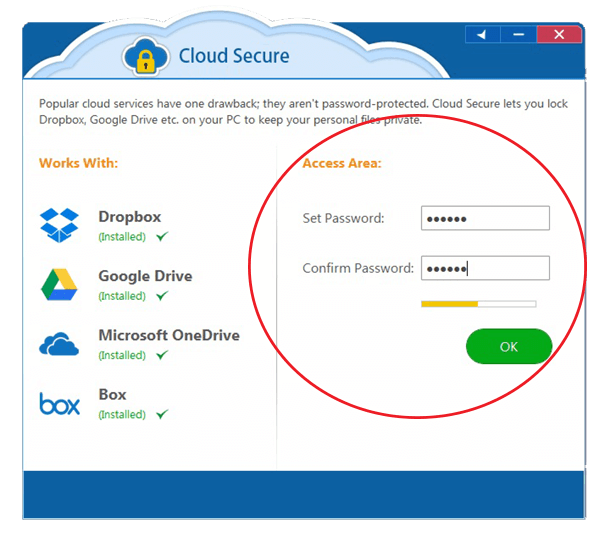 You can protect multiple Cloud Accounts such as Dropbox, Microsoft OneDrive, Google Drive, & Box.

Furthermore, login into your account to activate the protection for one or more Cloud Accounts.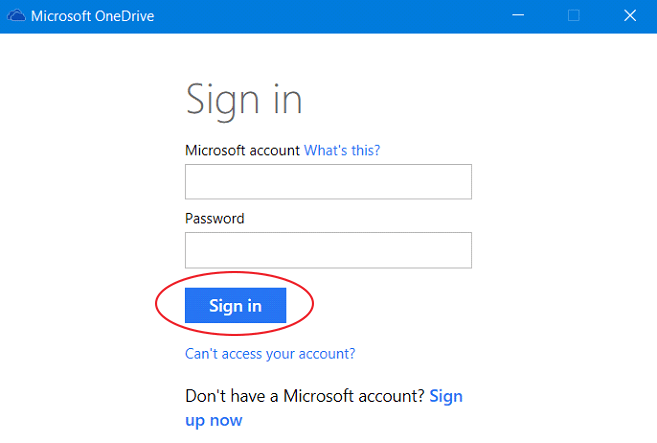 The software will detect the installed Cloud Accounts on your device.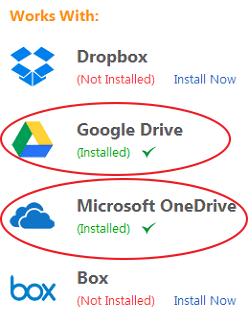 You can turn the protection on for any Cloud Account by clicking on the "Lock" button.

The remaining uninstalled Cloud Accounts can be downloaded by clicking on the "Install now" button.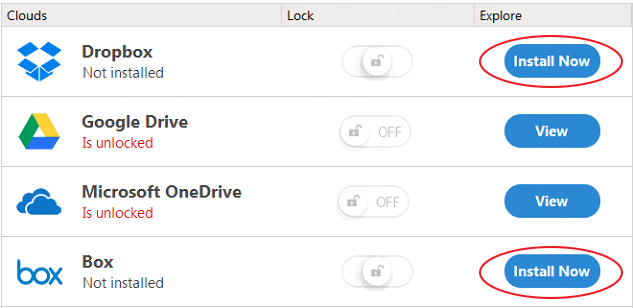 Once the protection is on, it will get denoted by the color "green" while the insecure Cloud Accounts will be shown as "Google Drive is unlocked."

Once the protection status for any Cloud Account is active, you cannot access that Account from its previous location (stored on your PC).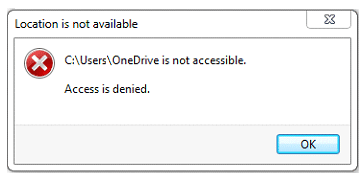 To view the files in the Locked folder, Click on the "View" button that will open the respective Cloud Account in a protected view.

To lock all the Cloud Accounts, you can click on the "Lock All" button.

In any case, you can unlock all the Cloud Accounts by clicking on the "Unlock All" button.