After the release of the first two models, Samsung finally unveils a consumer edition of its infamous Gear VR. The previous VR editions were more like prototypes or collector's items. And even though, their performance was fairly limited, they did manage to generate a hype for the upcoming Consumer's version which is now available for pre-orders and is available for at least $99.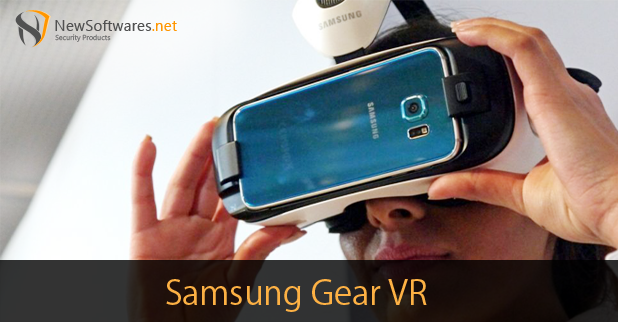 The new version is much the same like its previous versions except that you can plug in more phones than you could before. The new Gear VR is now compatible with Galaxy Note 5, Galaxy S6 Edge+, Galaxy S6 and Galaxy S6 Edge. However, the Galaxy Note 5 and Galaxy S6 Edge+ will require a software update from carrier to support it.
The Samsung Gear VR measures 201.9×116.4×92.6mm and weighs 310 grams. It packs an accelerometer, gyroscope, proximity sensor (for mount/ unmount detection), and includes a field of view of up to 96 degrees. Samsung also claimed at its launch that the new device is 22 percent lighter than its predecessor. It is also more comfortable to wear and comes with improved controls.
But, like its predecessor, the new Gear VR is powered by Oculus VR software. This means that users would be forced to stay in the Oculus habitat. This says goodbye to YouTube and other such interesting and popular apps. Oculus Mobile has also been criticized for not being as good as it's PC version.
This device has some very cool features. Unlike Google Cardboard, you do not need to always hold it in your hands. This allows you to use its Bluetooth controller. It also has a touch pad which allows you to swipe or scroll. You can also use it to play games if in case a controller is not available. There is another button which takes you directly to the menu. You can hear sound via your phone's speakers, but you can plug in your earphones as well. You can see through the device as well via your phone's camera without anyone even noticing.
The downside is, you'll need to keep your Gear charged to use it. It also drains the battery of your phone. However, with a micro-USB port available, you can charge your Gear while using it.
It does look a bit dull compared to the upcoming VR technologies like HTC Vive and Playstation VR. But it has the advantage of being completely portable, a feature which HTC Vive and Playstation VR lack. We can say that Samsung unveiled this technology earlier than it should've, but this doesn't mean it's not good enough. Samsung Gear VR is the type of toy any adult would love to play  with!