If there one thing to hate about smartphones, it has to be their battery life. It seems that our smartphones can never have enough battery juice left at the end of the day. Thus, we need to charge them constantly, be it at work, in the car or at home. However, there's finally been a breakthrough in battery charging technology – thanks the Huawei (the Chinese smartphone giant). On November 13, in a Japanese convention, the company demonstrated the capabilities of their new battery technology. During the demonstration they demonstrated a battery technology which was able to charge from 0 to 48 percent in less than five minutes. They also conducted a similar demonstration charging a 600 mAh battery from 0 to 68 percent in a little over two minutes.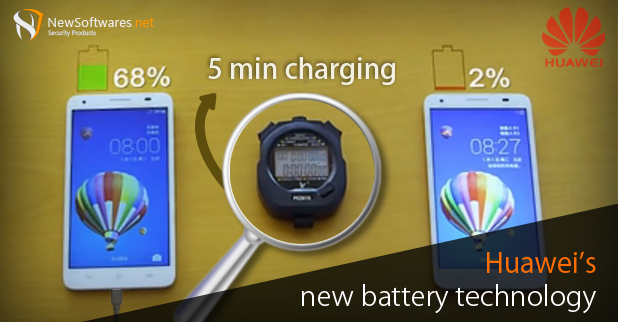 In the future, if this battery technology is widely accepted by manufacturers, it would take the same amount of time to fully charge your battery as it does to grab a cup of coffee. Huawei explains that rapid charging works by modifying how the lithium ions are stored inside the battery and how they are able to move inside – making it possible to increase charging speeds up to 10 times faster.
Huawei is confident that their battery technology would lead a revolution in electric cars, wearable devices and smartphones.  However, there are also several other companies developing new technologies to improve batteries, Prieto Battery being the most prominent one. You can read my original article on Prieto batteries here: New Battery Technology Promises Faster Charging, More capacity.
Other companies are experimenting with using radio waves to charge batteries, soon to be introduced in the consumer market in the coming months.
A British tech company that goes by the name Intelligent Energy has been working on an iPhone battery which will last for up to 7 days. With a variety of tech companies hard at work on developing newer battery technology, the future of gadgets and electric cars look very bright.  It's only a matter of time until we no longer have to worry about running out of battery juice.